You're At Home Here Community Fund - Spring 2023
Actions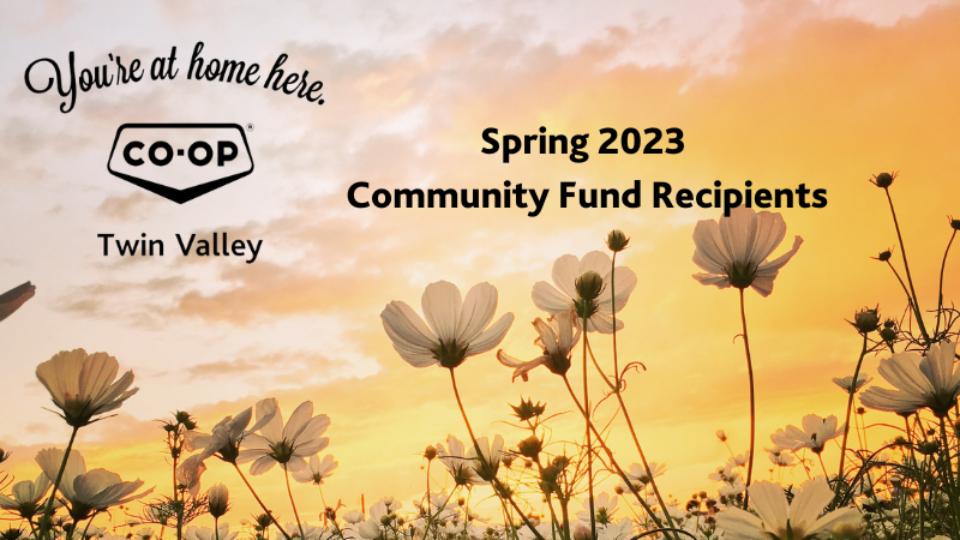 You're At Home Here Community Fund - Spring 2023
March 24, 2023
Twin Valley Co-op is pleased to be able to contribute positively to the communities in which we live and do business. The "You're at home here" Community Fund allows the Co-op to substantially commit to larger scale local initiatives that request funding outside the parameters of our current Member Relations donation program.
The Board of Directors review donation requests twice per year; March 1 and September 1. Requests must be for a project that is long term and enhances the improvement of the community which meets TVC's criteria and Brand Values: Integrity, Commitment, Sustainability and Innovation.
Twin Valley Co-op Board of Directors are pleased to announce their recipients for Spring 2023.
Congratulations to these community projects:
Expanding Community Cancer Care

(Russell): $10,000 cash to assist with the new build and furnishing of the Cancer Care Unit at the Russell Health Centre

St. Lazare Athletics

: $5,000 in-kind donation to assist with upgrades to their ball park including a sprinkler system, red clay and improvements to the current play structure.

Prairie Mountain Regional Museum

: $3,000 in-kind donation to complete their miniature golf course

Yellowhead Chiefs AAA Female U18

: $2000 in-kind donation to assist with renovations to their workout room.
Twin Valley Co-op is excited to work with each organization and help them meet their project goals.
❤️ Thank you for shopping local with Twin Valley Co-op and helping us further invest in our community.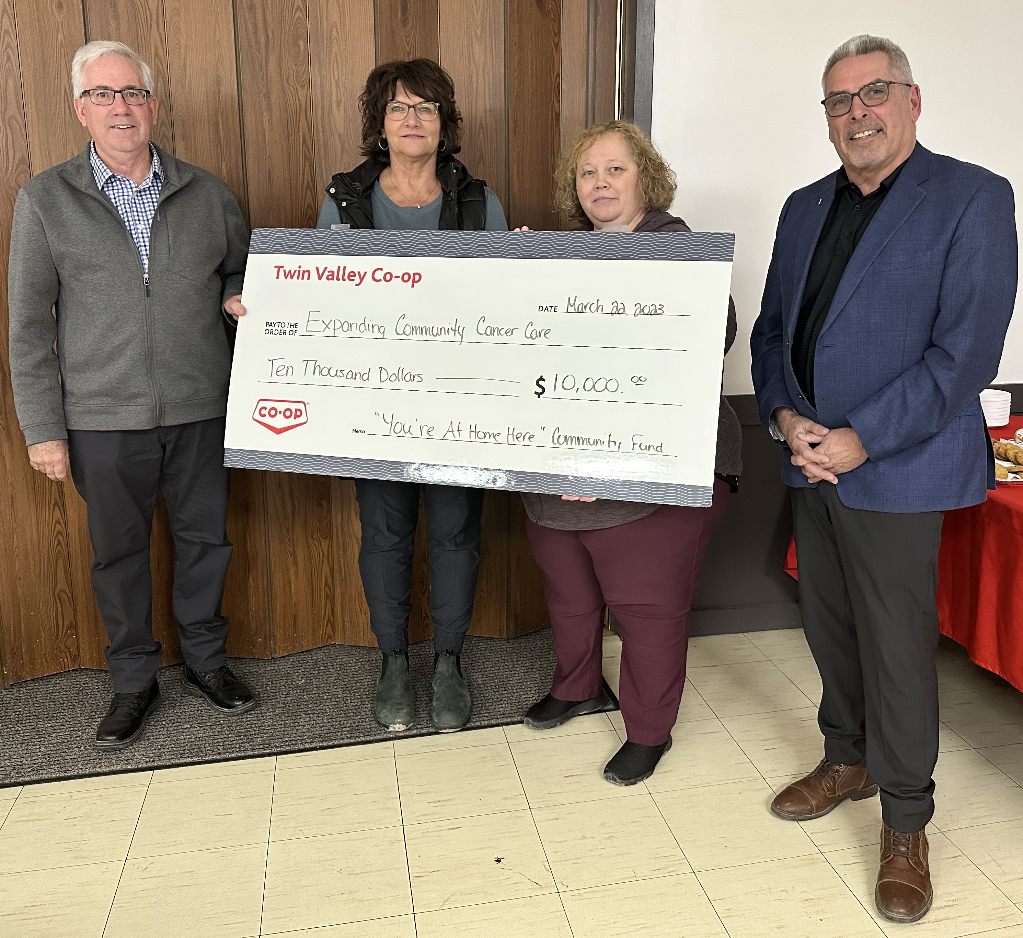 Andrea Glasman and Pam Demchynski from the Expanding Community Cancer Care Committee attended the Twin Valley Co-op AGM on March 22 to accept the $10,000 donation from Board President — Mark Morton and General Manager — Dwayne Moncur.
Stay tuned for more pictures to come at a later date.
Discover more: