Twin Valley Co-op Kids Club!
Actions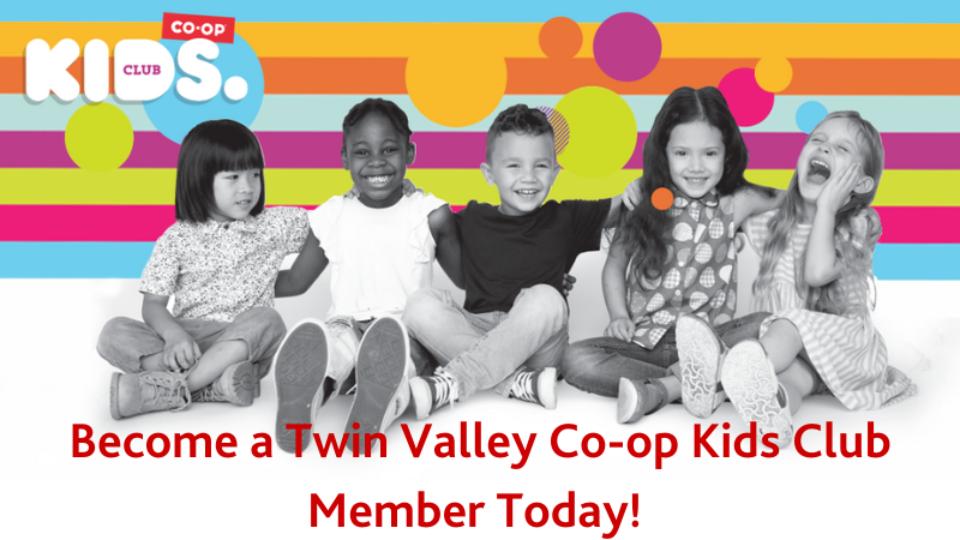 Twin Valley Co-op Kids Club!
February 27, 2023
Did you know we have our very own Kids Club for our tiny members??
Did you know we have exclusive contests and events for our Kids Club Members?
Did you know we provide FREE snacks to our tiny members when they come shopping?
Did you know it's FREE to join!?
To join, just fill out this quick and easy form!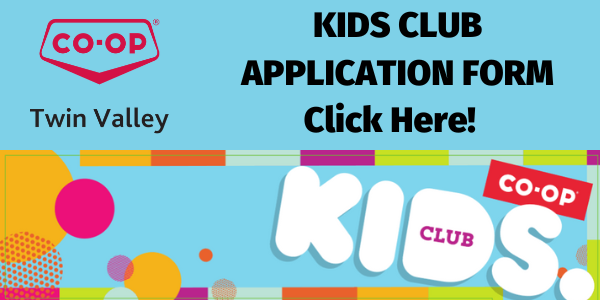 When you sign up for our Kids Club, you will also have the option to receive e-mail notifications of fun events, activities and contests that may be available throughout the year for your kids to participate in!
What is included in your Kids Club membership?

Birthday Card every year with Exclusive Kids Club Coupons
Invites to exclusive Events and Contests
Snacks when you shop
How to sign up?
There are two simple ways to join our Kids Club:
Complete the online application linked above
Pick up a paper application at any of our Food Stores
Who Can Join?
Any child under the age of 12 with their parents permission. Parents must be a member of Twin Valley Co-op. (Parent not a member? No problem, we can get you a membership anytime! Join online here: https://www.twinvalleyco-op.crs/sites/twinvalley/membership/form
Note: Please remember that we can only continue including your child (children) in Kids Club Events and Activities if we have the most up-to-date information on file. If you have moved or changed your address please contact marketing@twinvalley.crs to update your childs information.
Discover more: