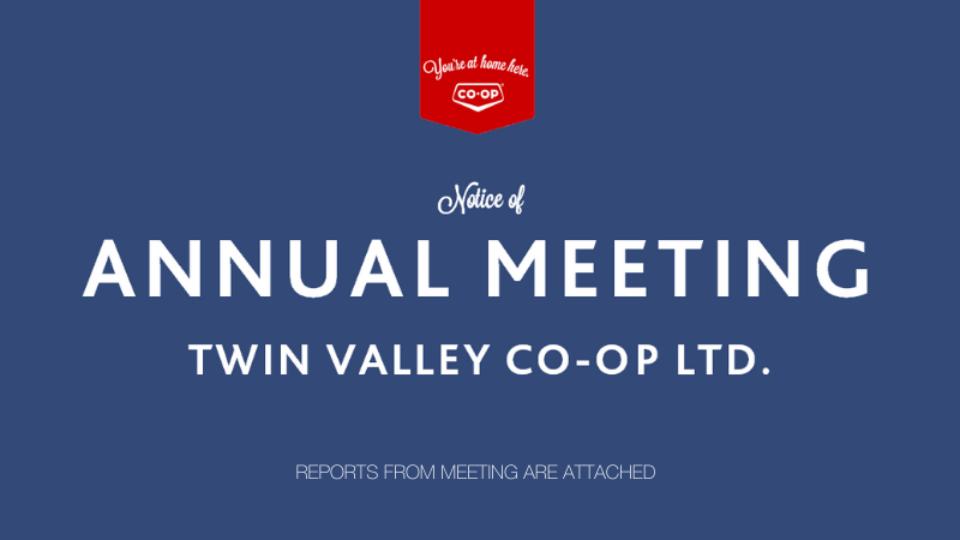 Reports from AGM 2020
September 28, 2020
The Annual General Meeting for Twin Valley Co-op was held via Webex on September 24, 2020 at 7pm.
The meeting was held virtually from our Board Room in Birtle, with masks and physical distancing guidelines being followed, due to Covid-19 regulations. It was a good meeting, with excellent reports from our team.
Please see the Directors Report from President Jim Boucher, GM Report from Dwayne Moncur, and Delegates Report from Mark Humphries, Director.