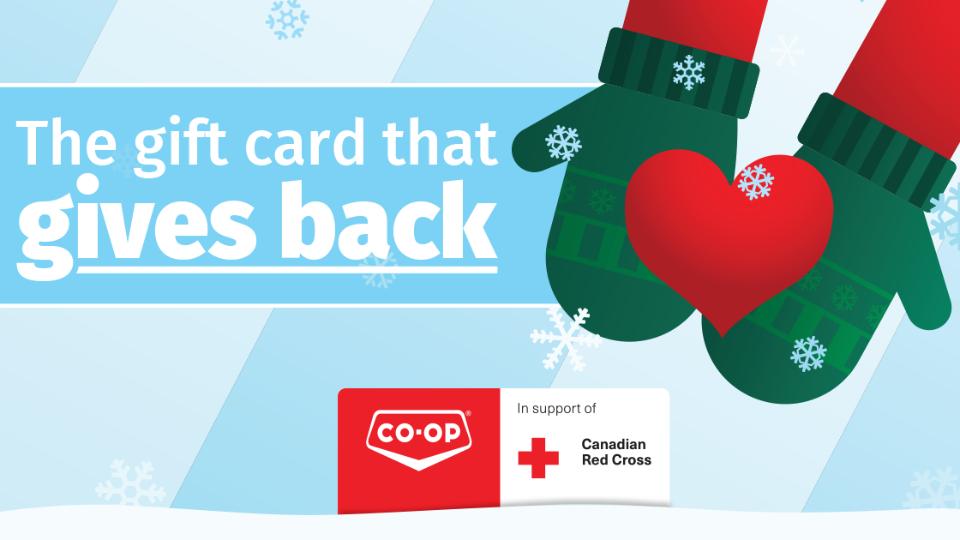 Red Cross Give Cards
November 2, 2020
**UPDATE NOV 21st — As gift cards ARE considered an essential item, you are able to purchase Red Cross Gift Cards in-store.

The Gift Card That Gives:

The perfect gift for anyone on your list. Purchase a special holiday gift card, and Co-op will donate $1 to emergency support.

Purchase one of the holiday edition CO-OP® Gift Cards between Nov. 2 and Dec. 31, 2020, and help contribute to local emergency relief efforts by the Canadian Red Cross. Through the Co-op Give Card Campaign, Co-op will donate $1 from each holiday-inspired gift card sold this season.

Co-op is a long-time partner of the Canadian Red Cross because of its commitment to helping Western Canadian communities in times of need.
The holiday-inspired gift cards will be available at Twin Valley Co-op Food Stores, Co-op Convenience Store/Gas Bars and Co-op Home Centres.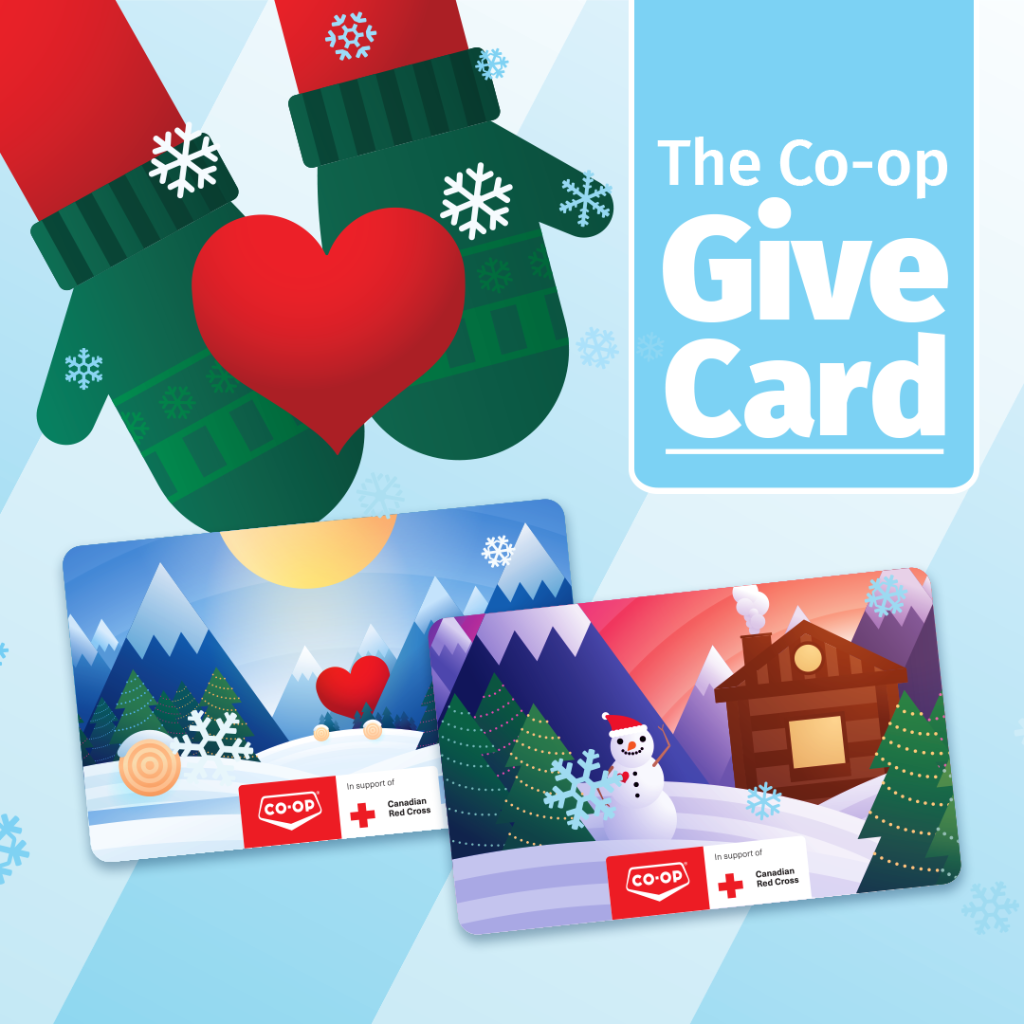 Discover more: