Patronage Announcement 2020
Actions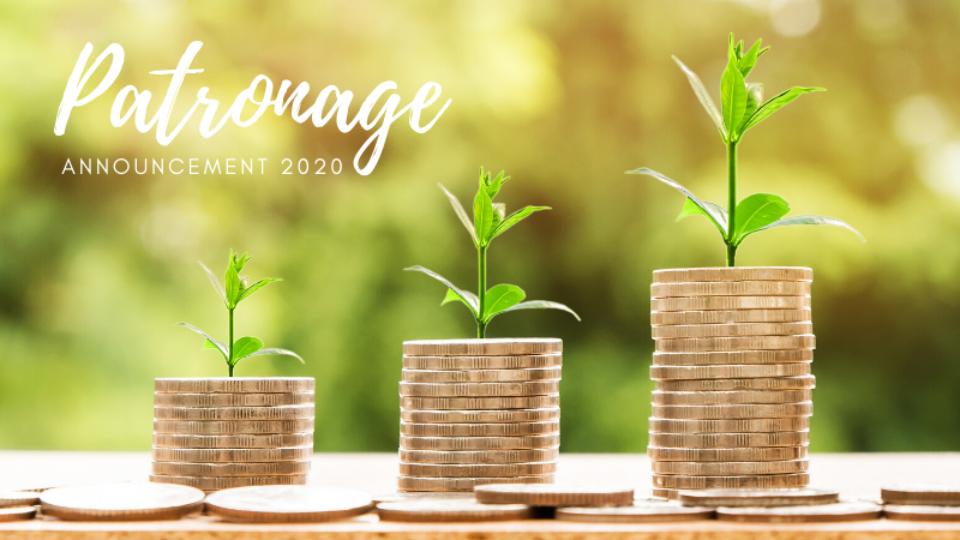 Patronage Announcement 2020
May 11, 2020
The Board of Twin Valley Co-op Ltd has approved an allocation to members of $1.4 million on their 2019 patronage.
Twin Valley Co-op will be paying out approximately $600,000 in cash in May 2020.
If you're a Co-op member, you're an owner.
Your Co-op membership offers you high-quality products and services and cash back.
Our profits are your profits. Thank you for shopping local!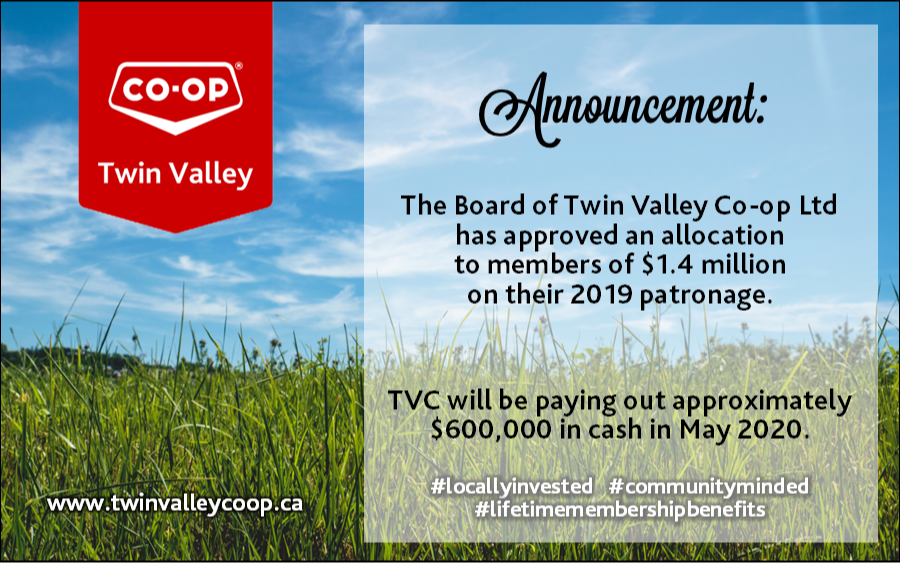 Discover more: