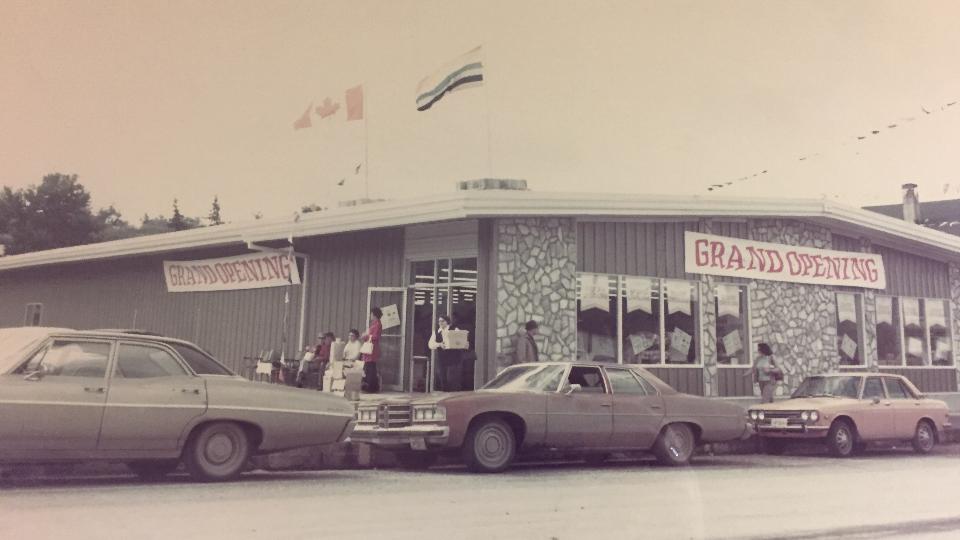 Our History
February 4, 2019
Co-operatives have a long history of serving members in Western Canada. In the early 20th century, people worked together to create retail co-operatives in many towns in the four western Canadian provinces (Manitoba, Saskatchewan, Alberta and British Columbia).
We pride ourselves on our customer service and invite you to visit a location closest to you. When you visit, we strive to make you to feel like "You're at home here."
1921 - Our Beginning
Solsgirth and Miniota Co-operatives were formed.
April 15, 1929 was our date of incorporation.

1943 - Birtle Co-op
Solsgirth Co-op became Birtle Co-op
1966 - Twin Valley Co-op Opens Its Doors
Birtle Co-op and Miniota Co-op amalgamated to become Twin Valley Co-op
1987 - Elkhorn Joins
In 1987, Twin Valley Co-op acquires Bartley's Store in Elkhorn.
1989 to 2008 - We Keep Growing
1989 - Birtle Agro is established. Moved fertilizer site in Miniota to its current location on Highway 83.
1993 - Elkhorn Home Centre is established.
1995 - Elkhorn Agro is established.
1998 - Rossburn Agro joins Twin Valley Co-op.
2002 - Welwyn Co-op joins Twin Valley Co-op.
2003 - Russell Home Centre opens it doors. Installed Sales, Central Estimating.
2005 - Russell Gas Bar opens its doors. With the purchase of Clement Farm Supply, Russell Agro opens.
2007 - Cottage Cove Development starts at Asessippi
2008 - Twin Valley Construction Crew joins the team
2009 - Twin Valley Co-op Celebrates 80th Anniversary
In 2009, Twin Valley Co-op celebrated its 80th Anniversary!
2009 to 2018 - Continuing Expansion
In 2016, we saw the addition of a Bulk Seed Plant at our Miniota Agro location. We also upgraded and expanded the Harrowby NH3 bullet.
2019 - Twin Valley Co-op Celebrates 90th Anniversary
In 2019, Twin Valley Co-op celebrated its 90th Anniversary!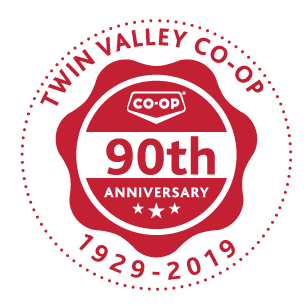 Discover more: