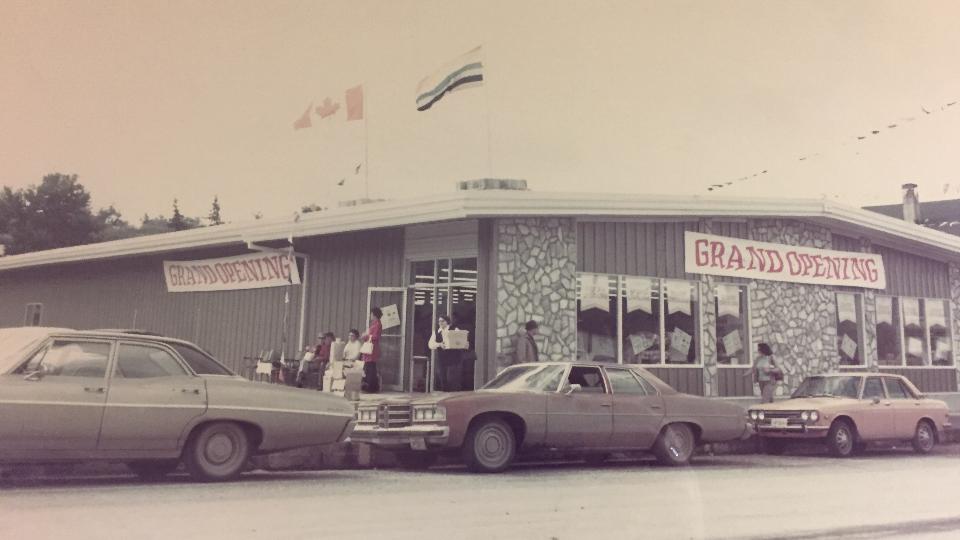 Our History
February 4, 2019
Co-operatives have a long history of serving members in Western Canada. In the early 20th century, people worked together to create retail co-operatives in many towns in the four western Canadian provinces (Manitoba, Saskatchewan, Alberta and British Columbia).
We pride ourselves on our customer service and invite you to visit a location closest to you. When you visit, we strive to make you to feel like "You're at home here."
1921 - Our Beginning
Solsgirth and Miniota Co-operatives were formed.
April 15, 1929 was our date of incorporation.

1943 - Birtle Co-op
Solsgirth Co-op became Birtle Co-op
1966 - Twin Valley Co-op Opens Its Doors
Birtle Co-op and Miniota Co-op amalgamated to become Twin Valley Co-op
1987 - Elkhorn Joins
In 1987, Twin Valley Co-op acquires Bartley's Store in Elkhorn.
1989 to 2008 - We Keep Growing
1989 - Birtle Agro is established. Moved fertilizer site in Miniota to its current location on Highway 83.
1993 - Elkhorn Home Centre is established.
1995 - Elkhorn Agro is established.
1998 - Rossburn Agro joins Twin Valley Co-op.
2002 - Welwyn Co-op joins Twin Valley Co-op.
2003 - Russell Home Centre opens it doors. Installed Sales, Central Estimating.
2005 - Russell Gas Bar opens its doors. With the purchase of Clement Farm Supply, Russell Agro opens.
2007 - Cottage Cove Development starts at Asessippi
2008 - Twin Valley Construction Crew joins the team
2009 - Twin Valley Co-op Celebrates 80th Anniversary
In 2009, Twin Valley Co-op celebrated its 80th Anniversary!
2009 to 2018 - Continuing Expansion
In 2016, we saw the addition of a Bulk Seed Plant at our Miniota Agro location. We also upgraded and expanded the Harrowby NH3 bullet.
2019 - Twin Valley Co-op Celebrates 90th Anniversary
In 2019, Twin Valley Co-op celebrated its 90th Anniversary! A number of monthly promotions are held throughout the year to celebrate, as well as Community BBQ's in Birtle, Elkhorn, Miniota, Rossburn and Russell.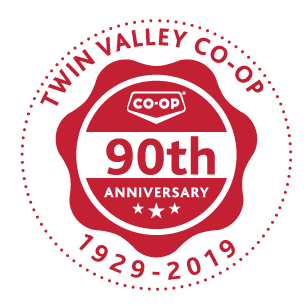 2021 - Launch of "Co-op Ag Equipment"
In January 2021, Twin Valley Co-op and Valleyview Co-op ag equipment teams finalized an agreement to join forces to lead this region in the ag equipment industry. Members can follow this venture by visiting social media @CoopAgEquip or the website launched in 2022: www.coopagequipment.ca

2022 - Twin Valley Co-op Announces Expansion of Food Division in Russell, Manitoba

The Board of Directors of Twin Valley Co-op are pleased to announce that a new food store will be built to serve members in the Russell and area community. The food store will be built at the premises formerly known as the Russell Peace Park.
2023 - Ground Breaking for Russell Food Store Expansion
Construction began on the Russell Food Store in May 2023 with projected completion in the Spring of 2024.
Discover more: