Member Newsletter - January 2023
Actions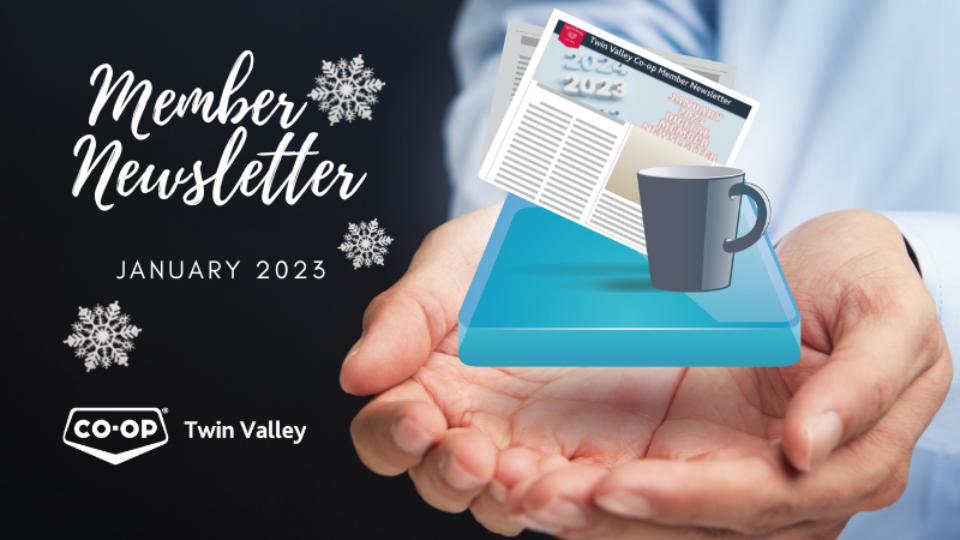 Member Newsletter - January 2023
January 23, 2023
We are pleased to publish our Digital Newsletter 2023 — hot off the press!
The newsletter has updates to our commodities, credit department, member relations and more! You can click on the PDF below to see and download your copy of the newsletter.

If you would like to subscribe to our Member Newsletter e-mail list, please send an e-mail to: marketing@twinvalley.crs
to be added or click the link below:
https://forms.office.com/r/5W7CwN0FcC
A limited number of copies are also available at our retail departments if you choose to view a paper copy.
Discover more: