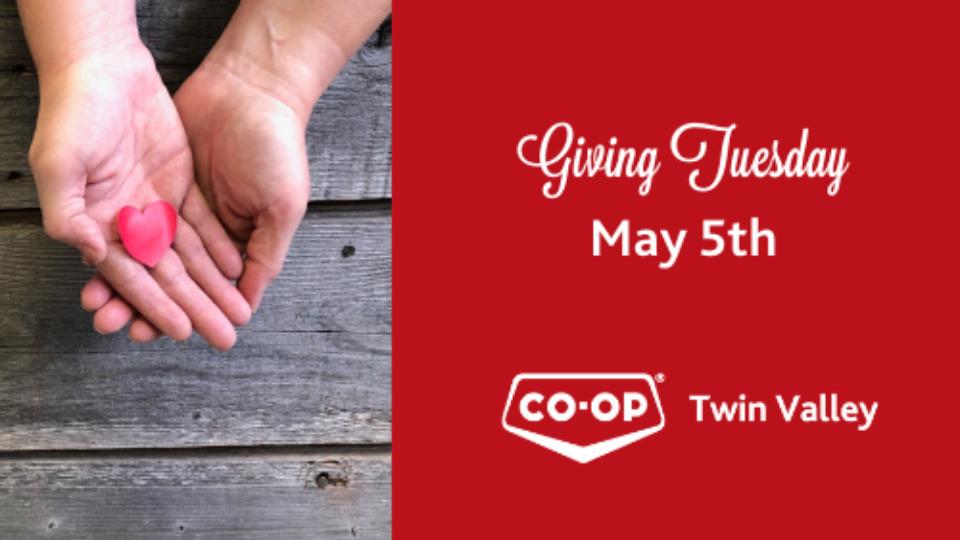 Giving Tuesday May 5
May 6, 2020
A truly global threat like COVID-19 affects every person on the planet, and it presents an opportunity to come together as a global community.

Giving Tuesday May 5th is an opportunity for people around the world to stand together in unity - to use their individual power of generosity to remain connected and heal.

How can we all help? There are several ways the community has stepped up to help each other, not only financially but through acts of kindness and staying connected while physically distancing.

Twin Valley Co-op is pleased to donate $250 each to the Food Banks in Birtle, Miniota, Elkhorn (Virden) and Russell.

If you would like more info on Giving Tuesday May 5th, please visit www.givingtuesday.ca

#GivingTuesdayNow #GivingTuesdayCa
#CoopHelps
#locallyinvested #communityminded #lifetimemembershipbenefits