Community Spaces 2020 Recipient
Actions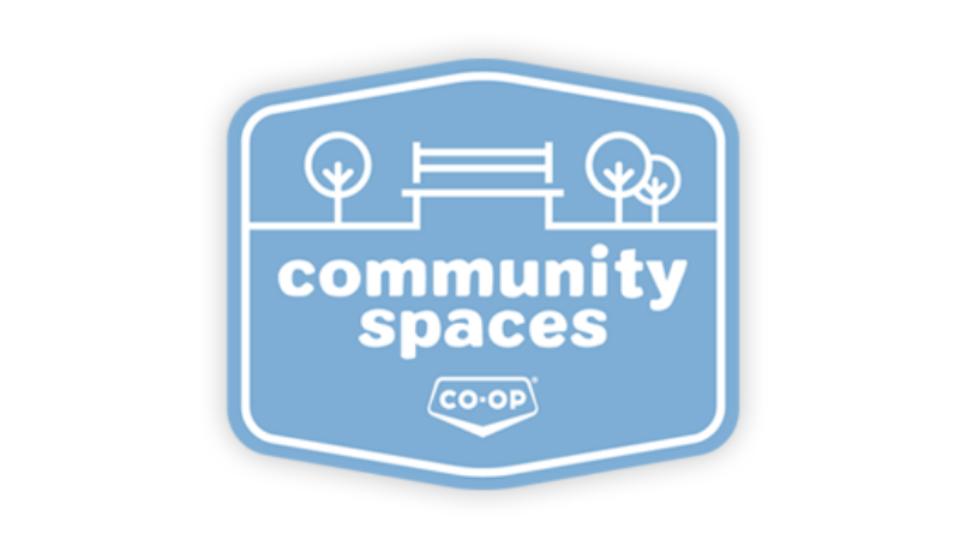 Community Spaces 2020 Recipient
July 13, 2020
Twin Valley Co-op, Parkway Co-op and Hamiota Co-op are excited to announce that the Assiniboine West Watershed District has been selected as a Community Spaces Recipient!
For six years, Co-op has been helping to build places for everyone – including new funding for Assiniboine West Watershed District to bring improvements to four schools in western Manitoba.
This year, Co-op Community Spaces is providing $62,000 to help the communities of Miniota, Russell, Rossburn, Hamiota and Roblin build an outdoor classroom, enhance local recreation areas and construct raised garden beds to support food security and education.
"We are excited to work with the Co-op Community Spaces Program, our local schools, and organizations to promote green infrastructure and education in our local watershed," said Ryan Canart, General Manager of Assiniboine West Watershed District.
Co-op Community Spaces has been developed to help protect, beautify and improve spaces across Western Canada. In 2020, the program is providing $1 million to 17 community projects from Vancouver Island to Manitoba. Since 2015, Co-op has donated $9.5 million to 132 projects.
"We're excited to help fund these important local projects through Co-op Community Spaces. Investing in our community is a value of our Co-op, and we're proud to be part of this program that's investing in projects to improve communities across Western Canada," said General Managers Dwayne Moncur - Twin Valley Co-op, Conrad Nabess - Parkway Co-op, and Bill Feschuk – Hamiota Co-op.
"We're happy to partner with community groups on projects like this. Together, we're helping to build into and improve our communities for today and into the future." The three local Co-ops are excited to part of the Community Spaces initiatives together, while serving the communities of Roblin, Birtle, Elkhorn, Miniota, Rossburn, Russell, Hamiota and Cardale. They will present their respective cheques to the Board of Directors at their next board meeting on July 21st.
The giving program is administered by Federated Co-operatives Limited on behalf of more than 160 independent retail co-operatives across Western Canada that form the Co-operative Retailing System.
For more information about Co-op Community Spaces or to view the complete list of 2020 funding recipients, visit www.communityspaces.ca.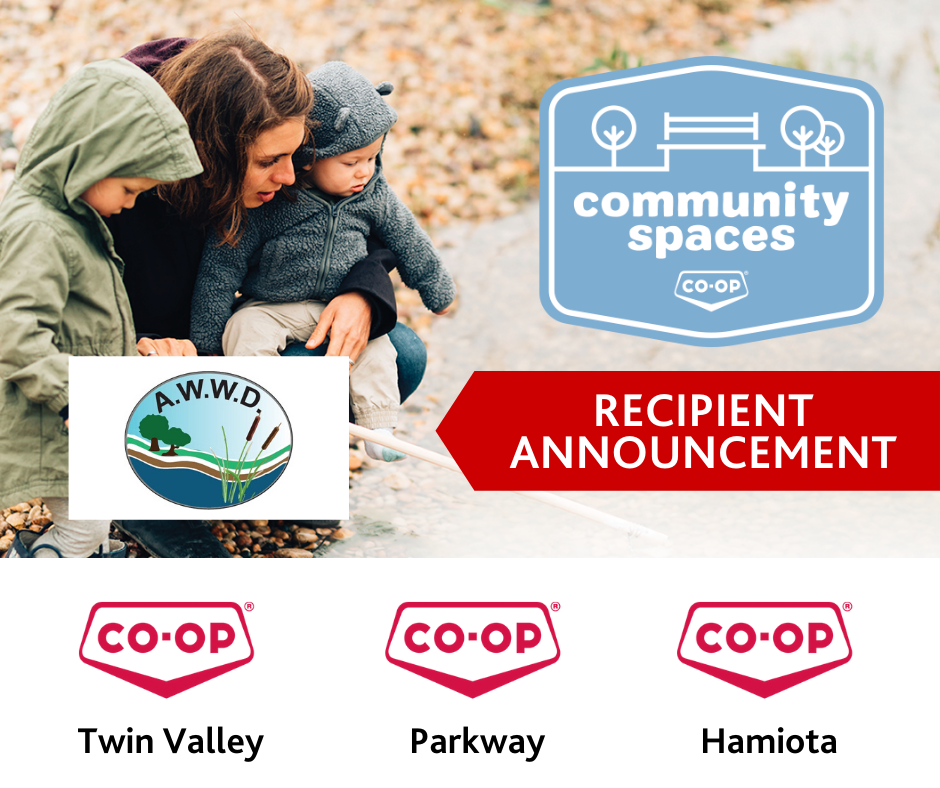 *UPDATE — July 21, 2020
Twin Valley, Parkway & Hamiota Co-ops attended the Assiniboine West Watershed District Board meeting on July 21st to present the Community Spaces 'big cheque' on behalf of FCL and all three retails.
Accepting the cheque L-R: Bill Feschuk, Hamiota Co-op; Denise Trakalo, Parkway Co-op; Darcy, Board Chair for Assiniboine West Watershed District; Kayla Resource Technician for Assiniboine West Watershed District; Angele Murray, Twin Valley Co-op.
The Co-ops brought cakes and ice cream to celebrate the joint partnership with Co-op. Kayla spoke with appreciation to the Co-ops on behalf of the AWWD. We look forward to seeing the projects get underway in the near future.
#coopspaces
#locallyinvested #communityminded