Community Fund Recipients - Spring 2022
Actions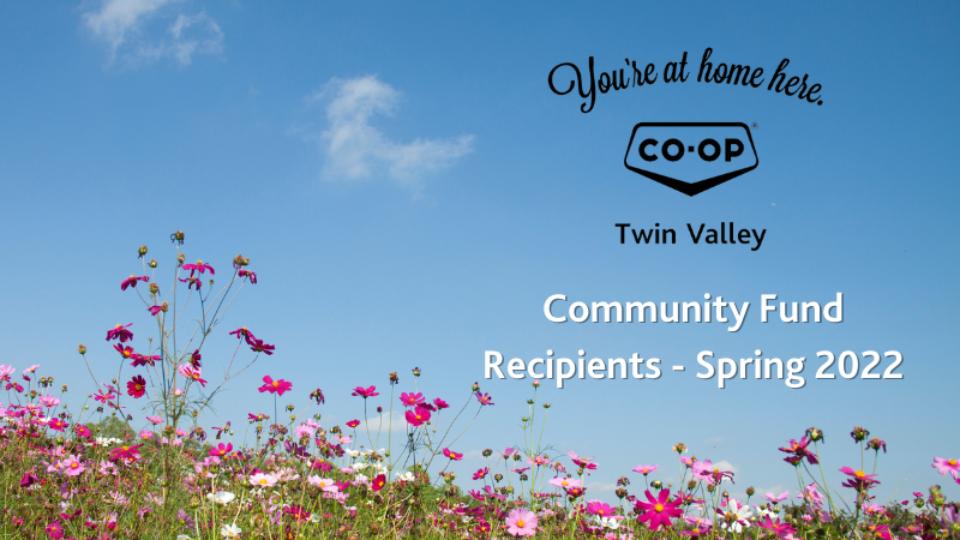 Community Fund Recipients - Spring 2022
May 18, 2022
Twin Valley Co-op is pleased to be able to contribute positively to the communities in which we do business. The "You're at home here" Community Fund allows the Co-op to substantially commit to larger scale local initiatives that request funding outside the parameters of our current Member Relations donation program.
The Board of Directors review donation requests twice per year; March 1 and September 1. Requests must be for a project that is long term and enhances the improvement of the community which meets TVC's criteria and Brand Values: Integrity, Commitment, Sustainability and Innovation.
Twin Valley Co-op Board of Directors are pleased to announce a recipient for Spring 2022:
• Angus School #1487 Cairn - $2,000: A committee in Angusville is erecting a school cairn to recognize the teachers, trustees and pupils from 1909 to 1979 of the three community schools. The first school was built in 1909 and named after the first settlers Frank and William Angus. The second school was built in 1930; the third school was erected in 1953, with students from primary to grade 12. The school closed in 1979 when it was consolidated with Pelly Trail School Division. The committee hopes this recognition will be appreciated by community and tourists.
We visited on site to where the cairn will be placed; a cheque presentation was made by Dwayne Moncur, General Manager to Barry Wowk, on behalf of all cairn committee members.
Twin Valley Co-op is excited to work with this organization and help them meet their project goals.
❤️ Thank you for shopping local with Twin Valley Co-op and helping us further invest in our community.
#WeAreTwinValleyCoop
#locallyinvested #communityminded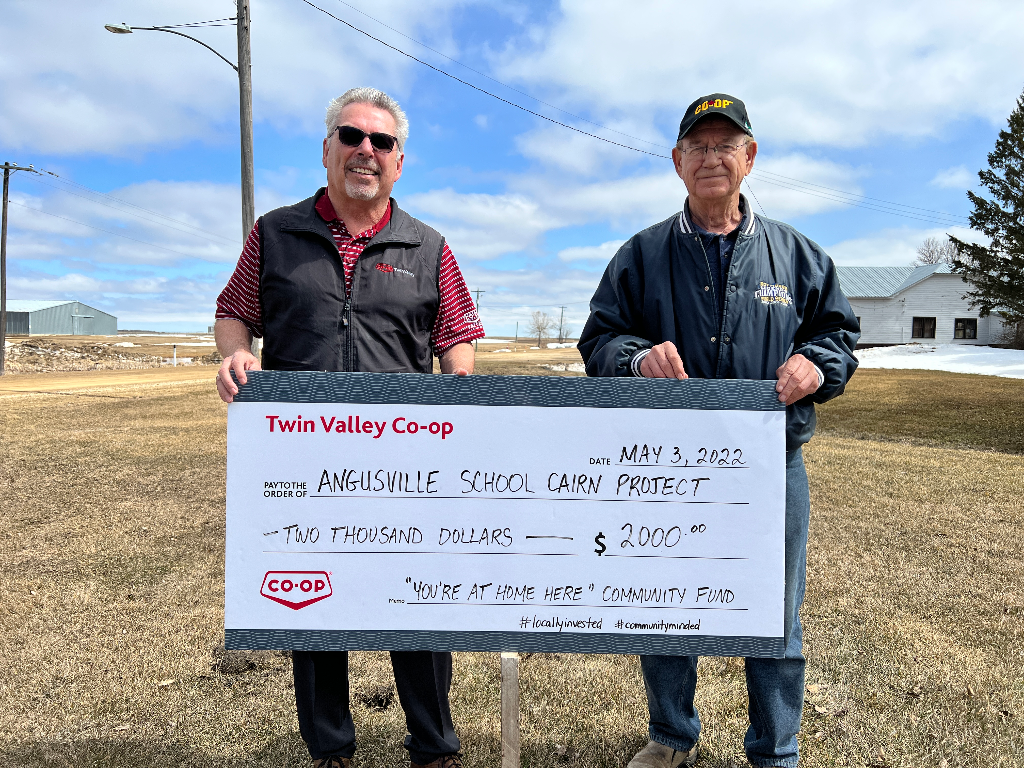 Discover more: