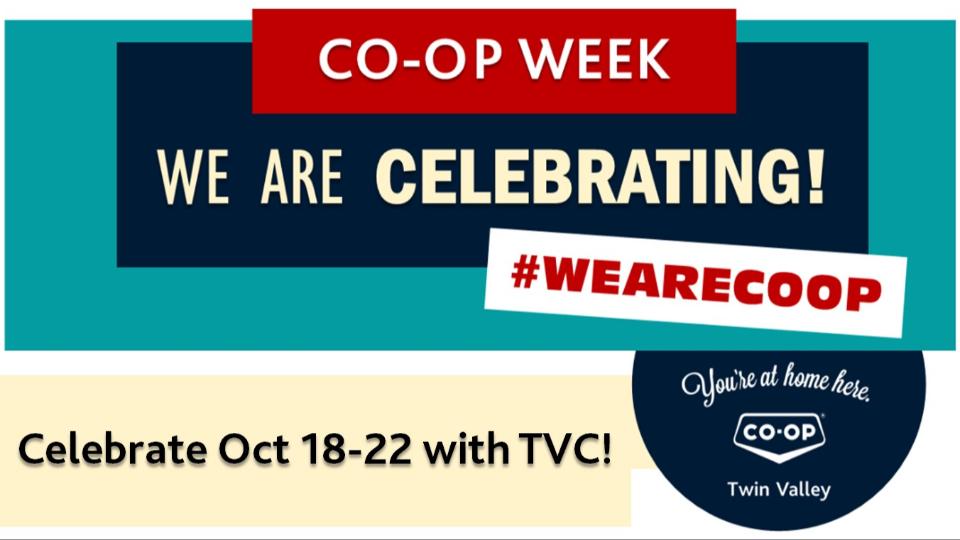 Co-op Week 2021
October 15, 2021
Hey Members!
Co-ops across Canada will be celebrating Co-op Week from Oct 18-22nd.
TVC will be featuring on our social media how Co-ops are a different kind of business; because you are a member, you are an owner.
Stay tuned for a week of social posts that feature how we are locally invested and community minded.
Plus a big special at our Food Stores on Wednesday!
#WeAreTwinValleyCoop ❤ #CoopWeek2021