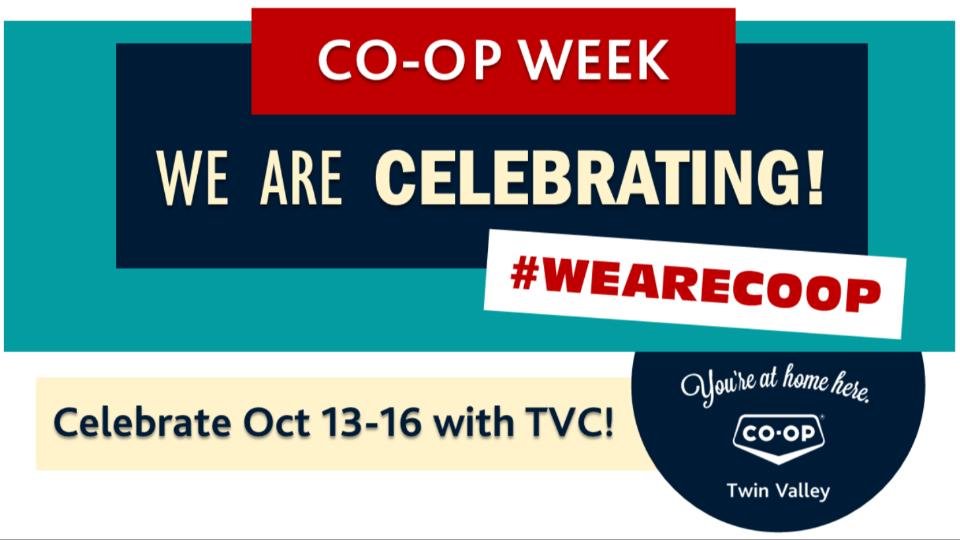 Co-op Week 2020
October 12, 2022
Co-op Week is an annual celebration of the achievements and contributions of co-ops and credit unions across Canada.
In 2020, it will be celebrated October 12 to 19 amongst co-operatives in Canada.
Celebrate Co-op Week with Twin Valley Co-op Oct 13-16 as we feature our four commodities: Agro, Food, HABS & Fuel with a special each of those days!
**Update: Congratulations to our Coloring Contest Winners: Jayden A — Elkhorn; Jeff S — Inglis, Olivia — Birtle, Jayce D — Langenburg. Honorable Mentions to: Reegan B - Birtle, Kihanna H — Russell, Delilah K — Russell, Samantha — Birtle, Savanna B — Birtle, Brooklyn A — Birtle.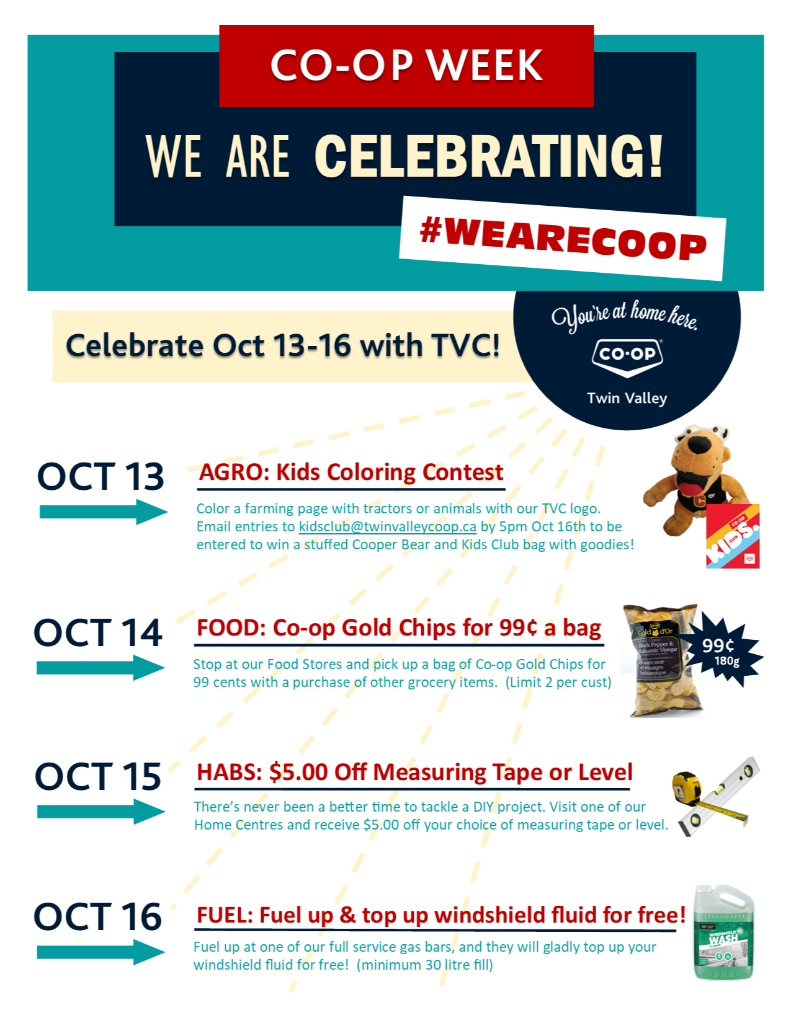 Co-op is a different kind of business — check out the video: