90th Anniversary Fundraising BBQs
Actions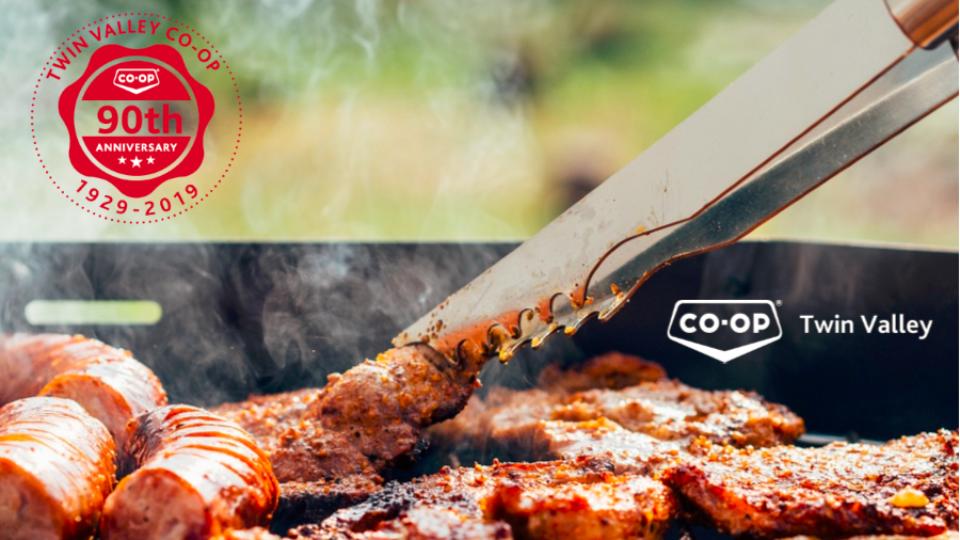 90th Anniversary Fundraising BBQs
June 4, 2019
We are continuing with our 90th Anniversary celebrations in 2019.
Please join us for a Fundraising BBQ in your community. We have set the dates and locations:
ELKHORN — JUNE 7, 2019 at Elkhorn Food Store **Raised $635 for Elkhorn Elks**

BIRTLE — JUNE 20, 2019 at Birtle Gas Bar **Raised 871.20 for Birtle Curling Club**

RUSSELL* — July 17, 2019 at Russell Gas Bar **Raised $8400 for Russell Flying Club**

MINIOTA — JULY 19, 2019 at Miniota Food Store **Raised $732 for Miniota Curling Club**

ROSSBURN — AUGUST 21, 2019 at Rossburn Car Wash **Raised $761.25 for Rossburn Nursery School**

100% of the BBQ proceeds will be donated back to the host communities. Which organization will be the recipient? Proceeds will be awarded to a local organization of choice determined by the ballot of the grand door prize winner. (*Russell BBQ held in conjuction with Westman Radio Communications event).

If you want your organization to have a chance at winning the proceeds ... come get a burger or dog at the BBQ!

We will celebrate with our mascot Cooper, and will have door prizes and Co-op swag prizes, and Anniversary Cake.
Plus we will be unveiling our Twin Valley Co-op Community Benches that will provide a place of rest in your community: Elkhorn Memorial Park, Birtle Main Street, Russell Civic Centre Waterfountain, Miniota Main Street Playground, Rossburn Community Hall.
Thank you to everyone for celebrating with us and helping us raise funds for the communities we serve.

Discover more: