Board of Director Scholarships
Actions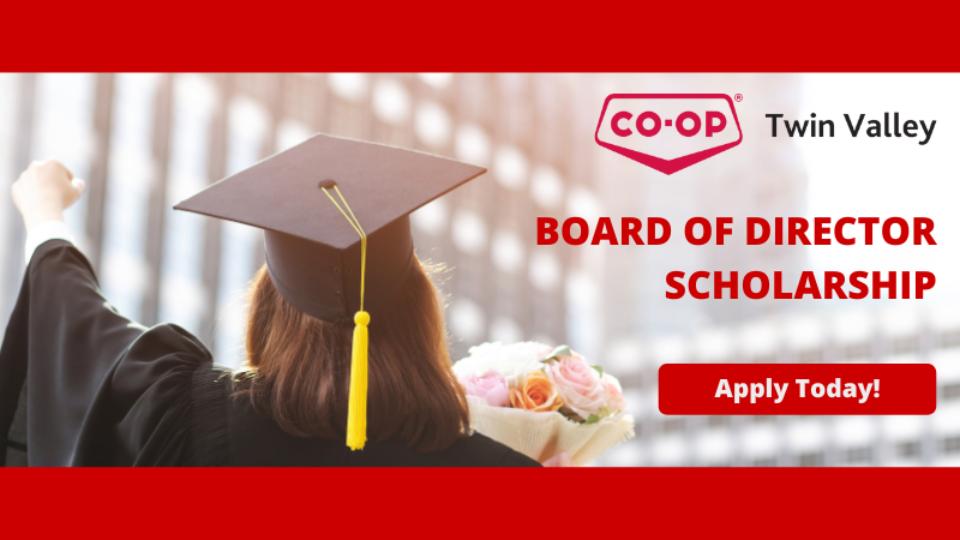 Board of Director Scholarships
March 6, 2023
Twin Valley Co-op Board of Director's is pleased to support the Youth in our communities by awarding $500 scholarships each year.
The scholarship will be awarded annually to a graduating student who is pursuing post secondary education in each of our local high schools. The deadline to apply for the scholarship each year is June 1.
The successful applicant(s) will be chosen based on skills and interpersonal characteristics sought by the Co-operative Retailing System:
Respect & Integrity
Work Ethic
Community Involvement
Teamwork
Leadership
Dedication to Improving oneself
To apply please follow the link below and complete your application online. The successful applicant(s) will be awarded at your local graduation ceremony.
Thank you to all interested applicants and Best of Luck with your future endeavours!
Discover more: