Reminder for Sponsorship Requests
Actions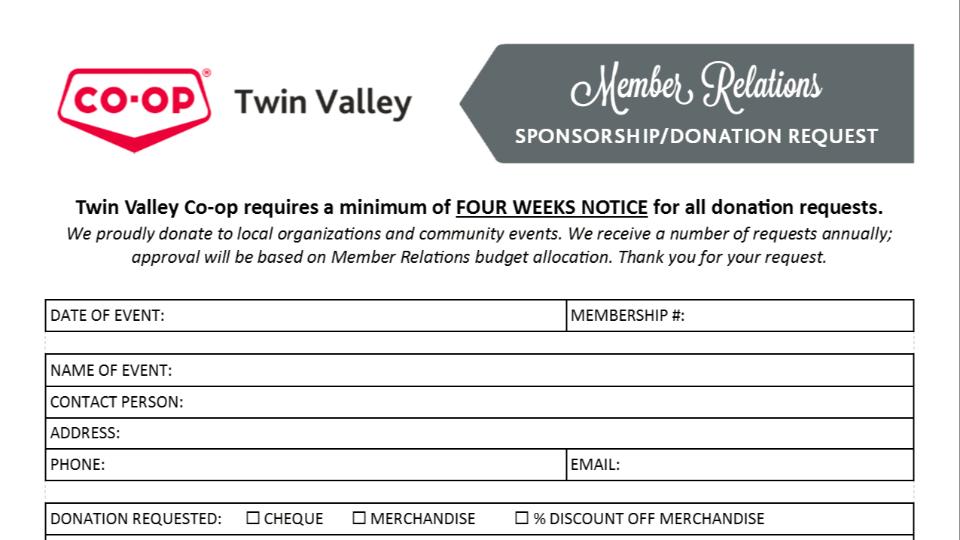 Reminder for Sponsorship Requests
January 14, 2019
We would like to remind organizations that would like to request sponsorship from Twin Valley Co-op, to use the attached Member Relations Sponsorship Donation Request Form.
We require four weeks notice to process; and we do need you to fill out the form and attach your letter of request (if you have one) to it. All of our locations have these sponsorship forms on hand, so please stop by and pick up a form or download from the link below.

We started this process in August 2018 and thank the organizations who have followed the new sponsorship process.
We care about our communities and encourage you to shop local; in turn, we can sponsor events in our communities.

For more info, please email memberrelations@twinvalleycoop.ca
#locallyinvested #communityminded #shoplocal
Discover more: