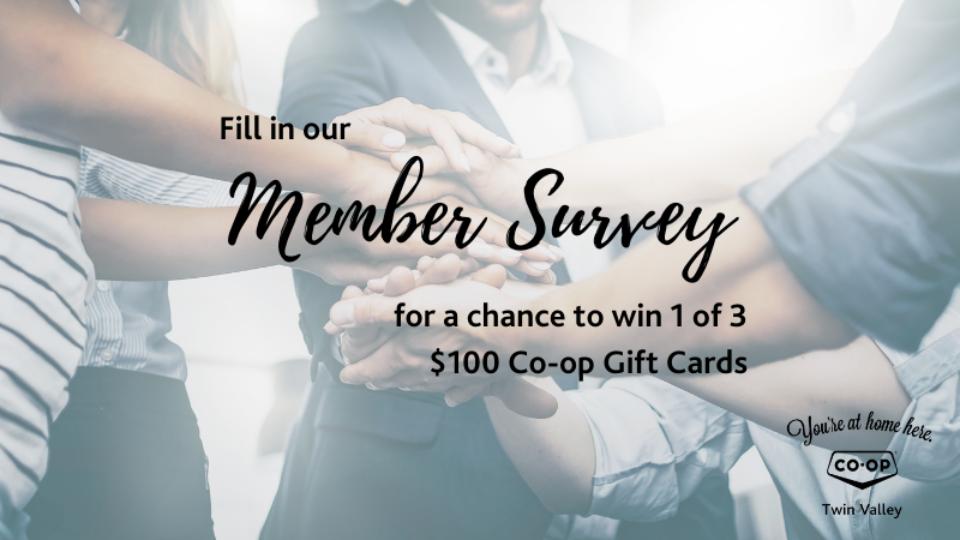 Member Survey 2021
August 4, 2021
**SURVEY NOW CLOSED**
Winners of the 3 x $100 Gift Cards are:
Terry Stonehouse, Russell
JoAnn Haney, St Lazare
Eva Crouse, Birtle

Member Survey - Enter to Win a Co-op Gift Card!
Twin Valley Co-op has been proudly serving the community since 1929. Co-op is a different kind of business.

If you're a member, you're an owner. In fact, your co-operative is completely owned by members like you.
Our business benefits our community. We are local. We are community owned. And we are invested in the communities in which we live and work. That is why we want to hear from you! As one of our 6500 members, you can give us your feedback through this Member Survey, as well as have a chance to win 1 of 3 Co-op gift cards of $100 each!
Fill out the Member Survey two ways - online, or by mail. Entries must be received no later than August 31, 2021.
Enter through this online link or QR code here (Active until August 31st):
https://forms.office.com/r/803ucNULZL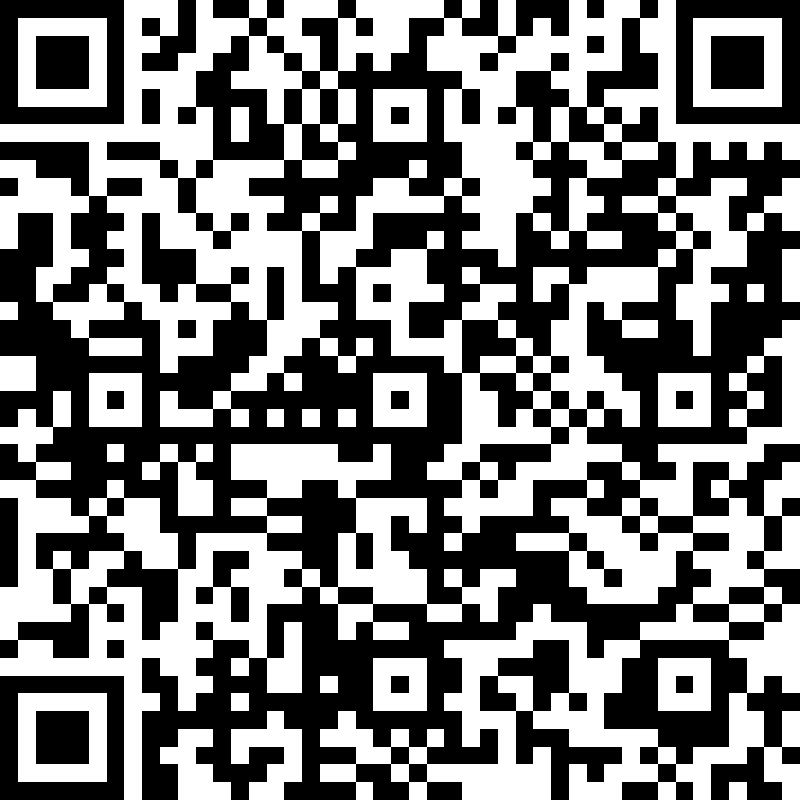 You may also mail the below PDF to: Twin Valley Co-op, Box 160, Birtle MB, R0M 0C0
Recognizing the importance of feedback from our Twin Valley Co-op members, the Board, management and Team Members thank everyone who have responded to this survey. The results will provide valuable insight as your cooperative moves forward in the future.
Thank you for your interest in our survey.