Member Newsletter - Summer 2020
Actions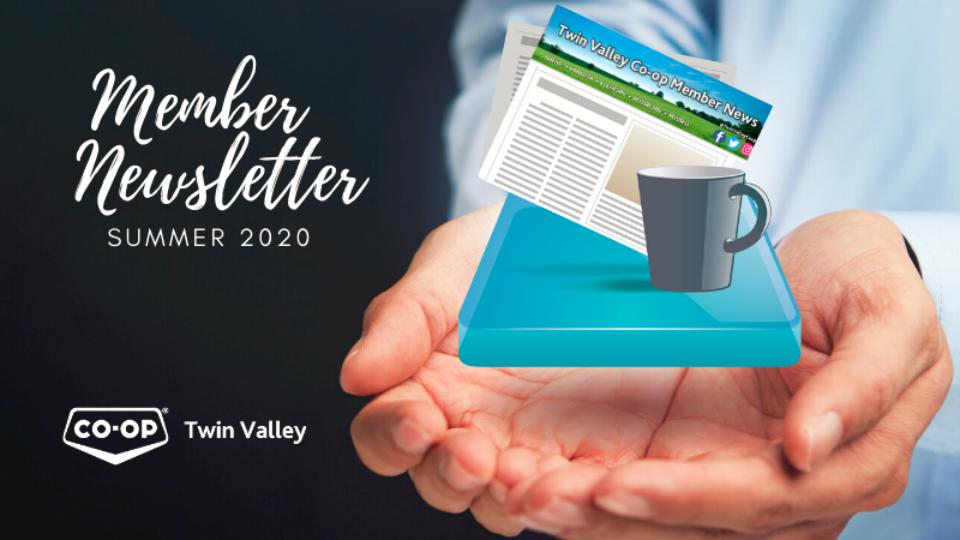 Member Newsletter - Summer 2020
June 17, 2020
Welcome to our latest Twin Valley Co-op Member Newsletter for Summer 2020.
Please click on the attachment link below to read.
If you would like to be included on our Member News e-mail list, please send an e-mail to: membernews@twinvalleycoop.ca and we will e-mail you a PDF copy right to your inbox. You can choose to unsubscribe at any time.
A limited number of copies are also available at our retail departments if you choose to view a paper copy.
Enjoy the read!
Discover more: