Member Newsletter - Summer 2019
Actions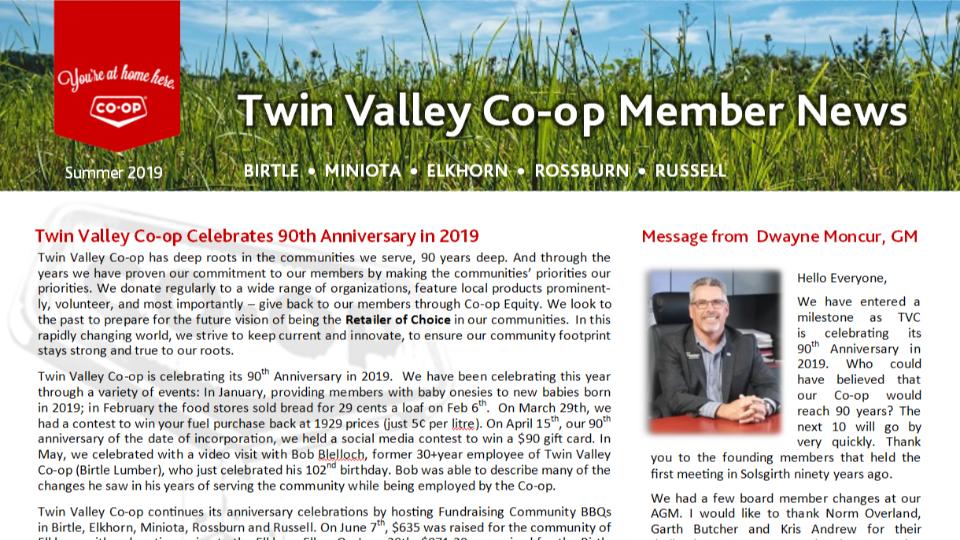 Member Newsletter - Summer 2019
July 16, 2019
Our latest Member Newsletter for Summer 2019 has been published. You should have received a copy of the newsletter in your Canada Post mailbox. If for some reason you did not receive a copy, please pick up a copy at any one of our 15 Twin Valley Co-op locations as they have extra copies available.
We have included news about our 90th Anniversary celebrations, Division updates for all of our commodities, as well as a Member Relations update on the back page with photos and names of organizations where we have donated back to the communities we serve.
We hope you enjoy your copy! Please see the attached File link below.

*Locally Invested
*Community Minded
*Lifetime Membership Benefits

Discover more: