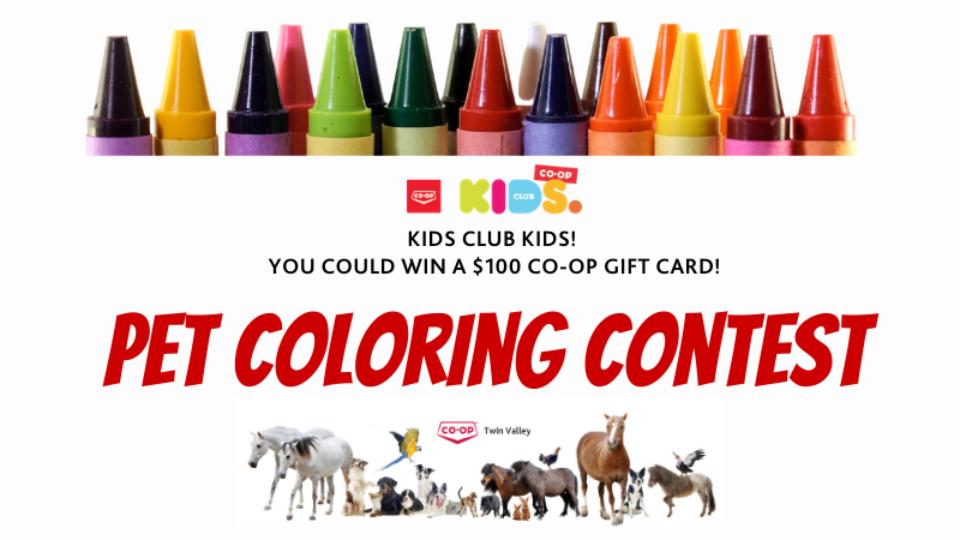 Kids Coloring Contest
March 4, 2021
Hey Kids Club Kids — Calling All Kids!
We are super excited to have a coloring contest at our Food Stores.
You can use one of the sample coloring pages below, or you can send in a photo of you and your pet, or you can color one of your pet! Any entry works.
If you don't want to bring your entry in to the store — you can e-mail it to:
kidsclub@twinvalleycoop.ca
and we will get it entered for a chance to win a $100 gift card!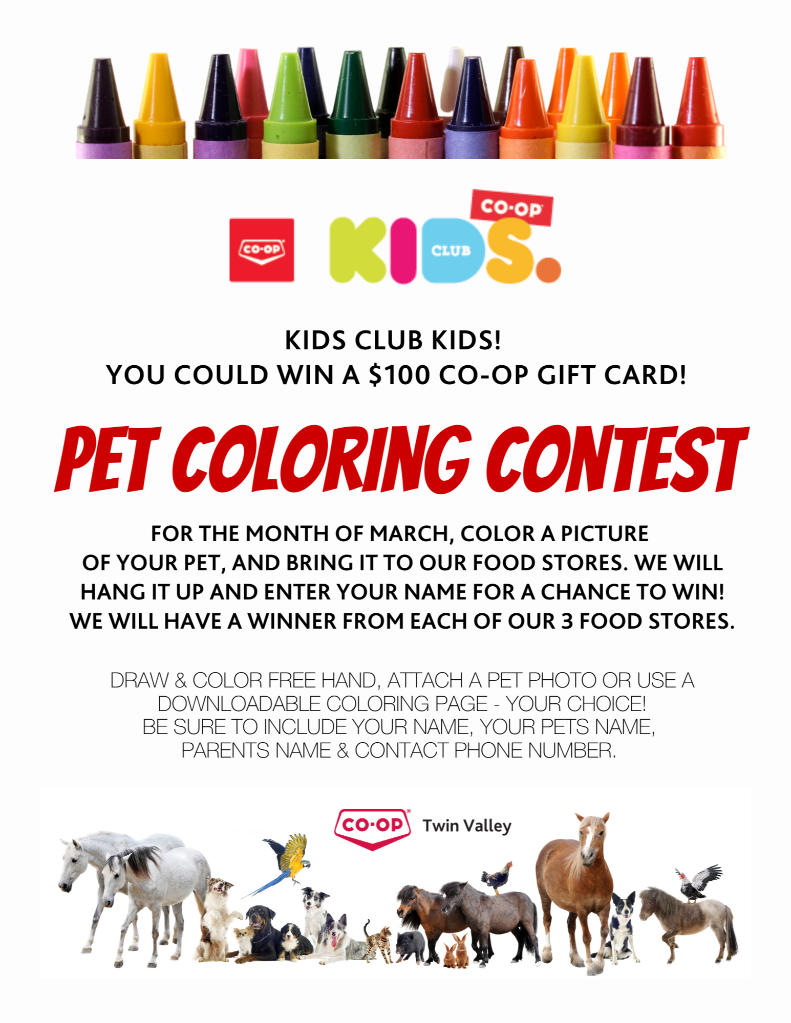 Discover more: