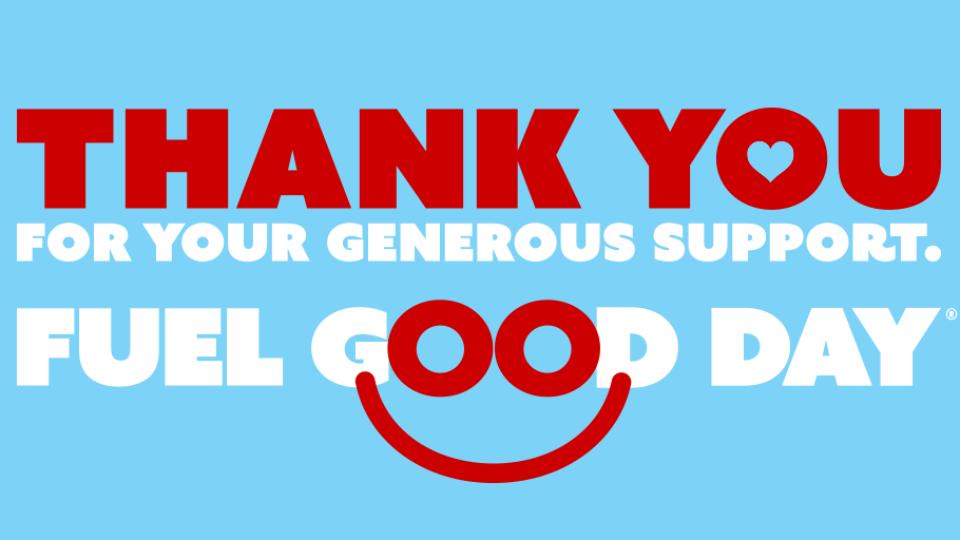 Fuel Good Day 2021
September 1, 2021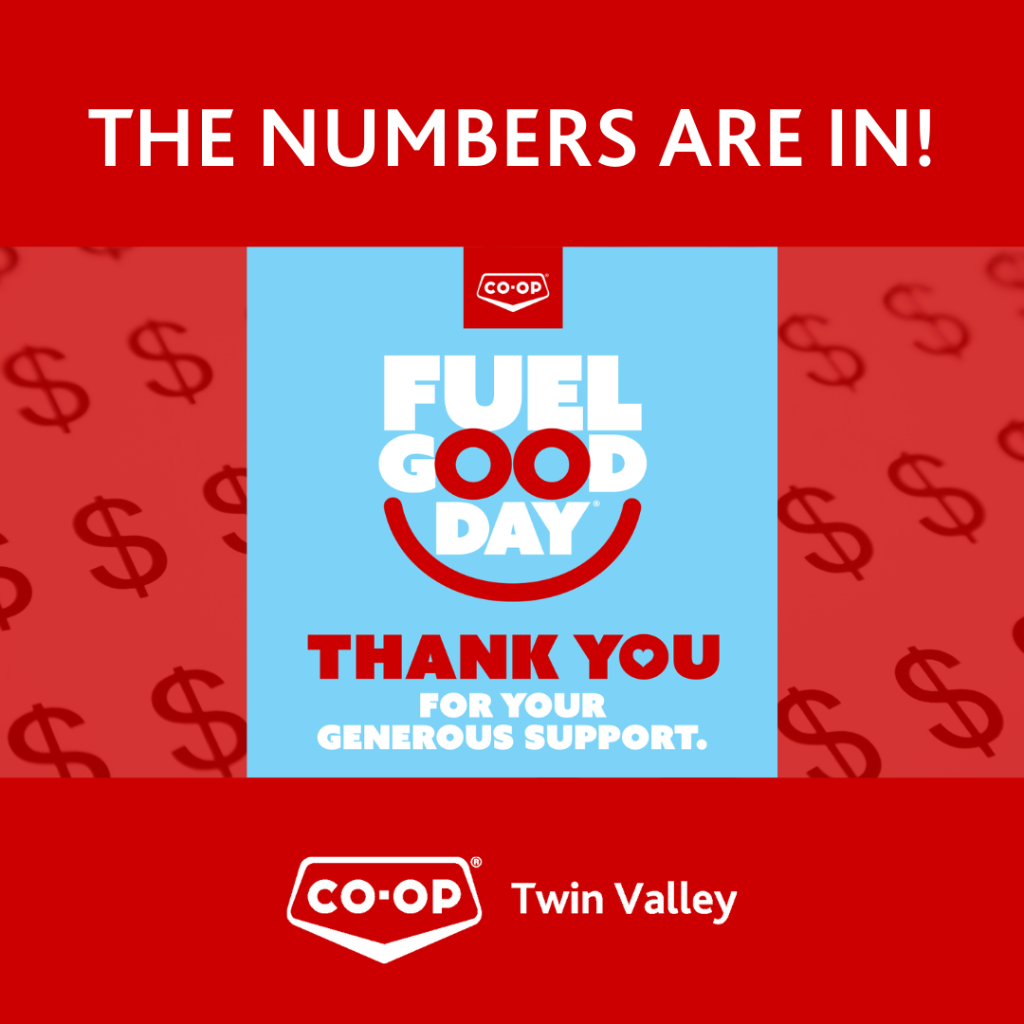 Update: The Numbers Are In!
Twin Valley Co-op is SO PLEASED with the
results of Fuel Good Day! 10 Cents a litre purchased at
our full-service gas bars was donated to:
Morning Star Day Care - $1000
Elkhorn Early Learning Centre - $350
Miniota Discoveries Learning Centre - $350
Russell Lots-a-Tots - $1450
Total Raised by Fuel Good Day: $3150.00
Our Fuel Good Day program allows a limited number of
recipients. TVC would also like to recognize and donate
to the other day care centres in our trading area with a
donation of $250 each.
Binscarth – Little Bloomers Learning Patch $250
Birdtail Sioux Echoing Spirits Day Care - $250
Gambler First Nation Jordan's Principle - $250
Inglis – Kids First Early Learning Centre $250
Rossburn – Little Cub's Den Early Learning Centre $250
Wawayseecappo Community Day Care Centre- $250
Total Donated to all Day Cares: $4650.00
#WeAreTwinValleyCoop #lovemycoop
#locallyinvested #communityminded

❤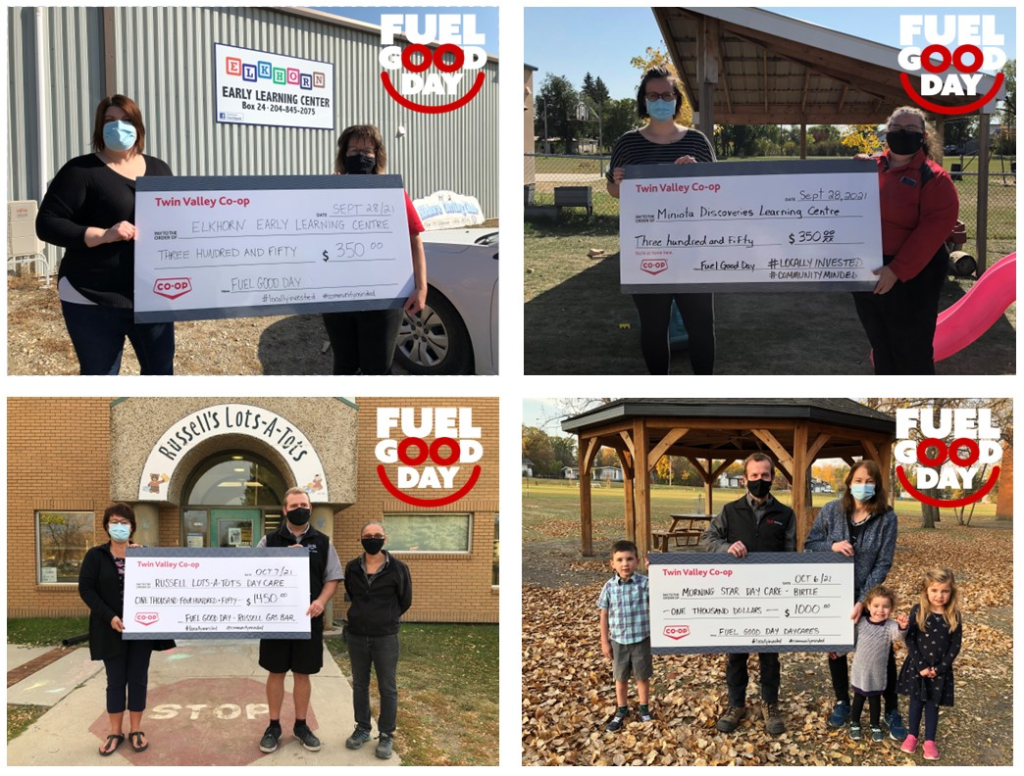 Other Daycares: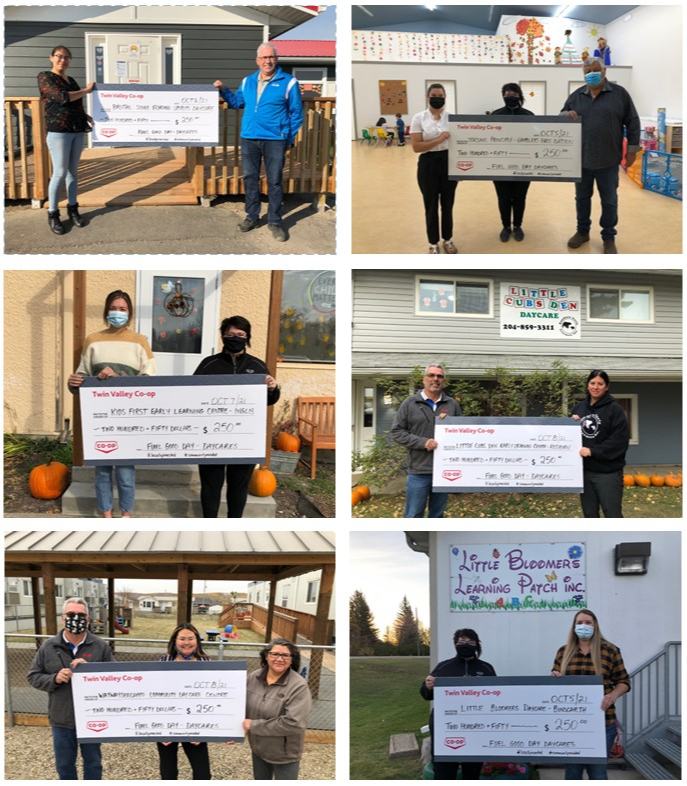 — — — — — — — — — — — — — — — —

Save the date!
Fuel Good Day is back on September 21st.
We are excited to reveal that the recipients for this years Fuel Good Day funds are the local day care centres in Birtle, Elkhorn, Miniota and Russell. We stopped by each day care to deliver some "Hey Clay" individual packages, container and art books for all the enjoy.
On Sept 21st, "Fuel Good" by fueling up at one of our four full service gas bars and 10 cents a litre will be donated locally to the day care centres.
You will be supporting:
Morning Star Day Care, Birtle
Elkhorn Early Learning Center, Elkhorn
Miniota Discoveries Learning Center, Miniota
Russell Lots-a-Tots, Russell

#fuelgoodday2021 🚗 #lovemycoop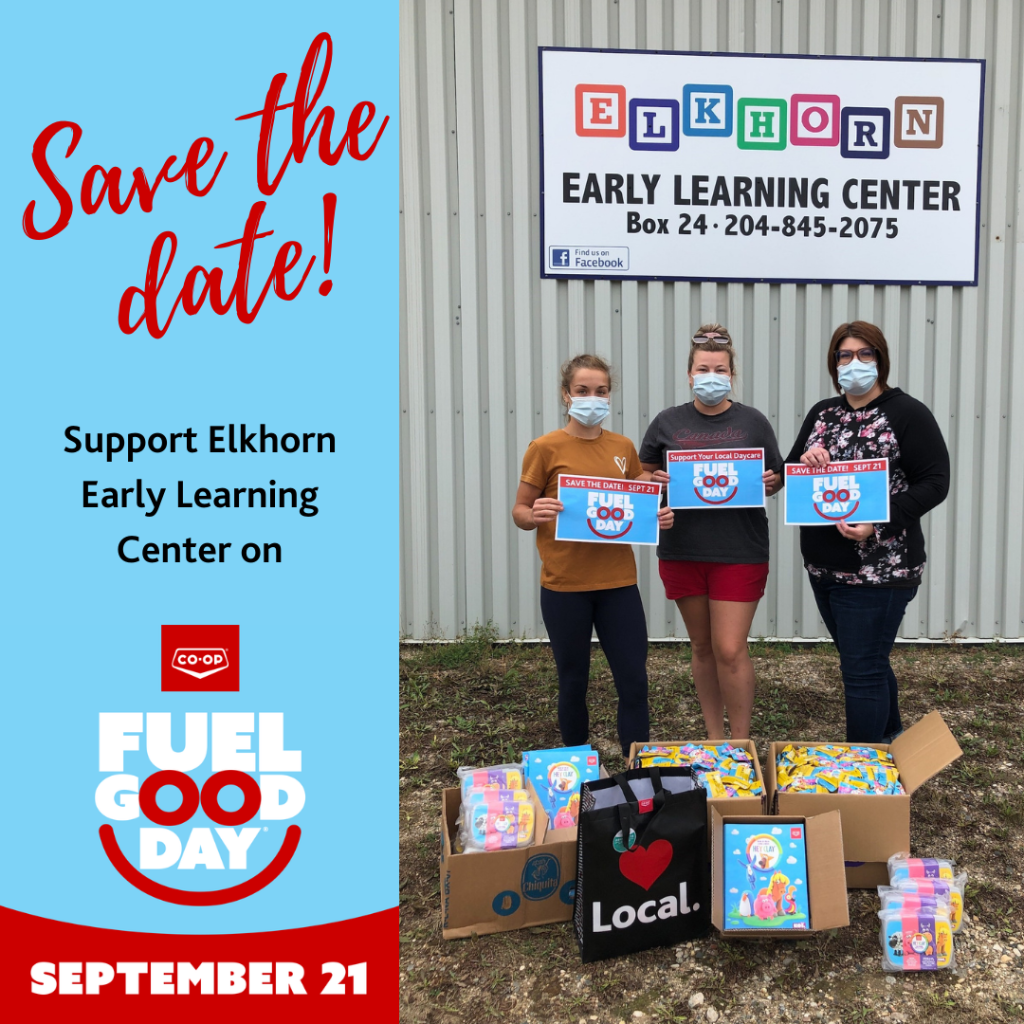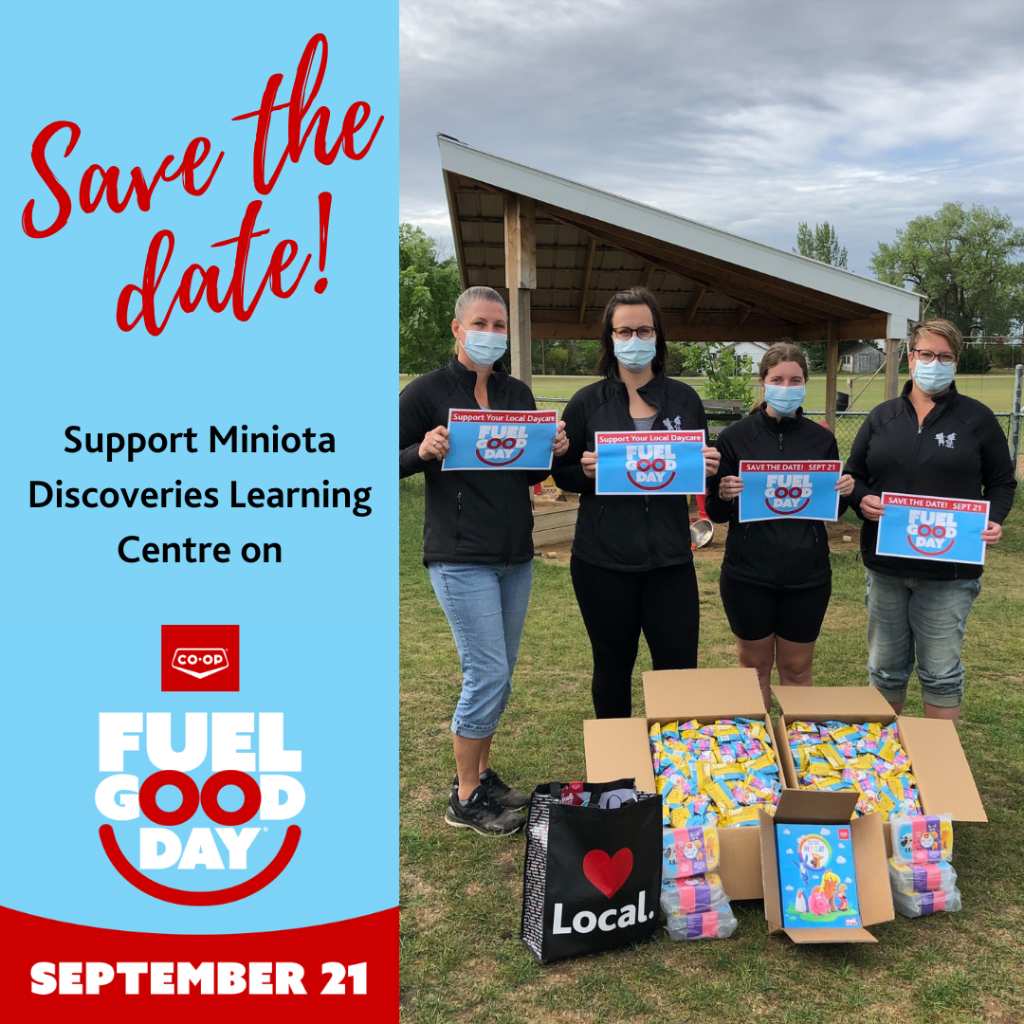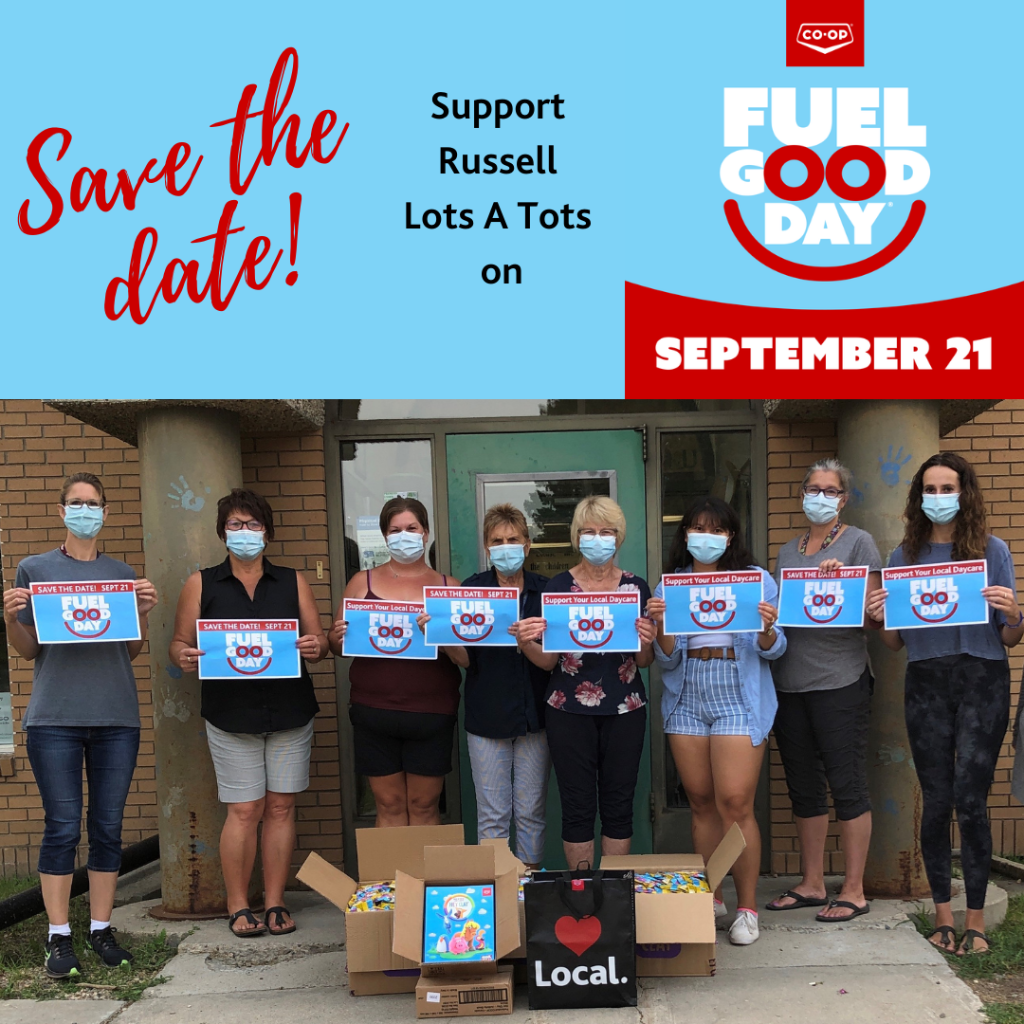 Discover more: