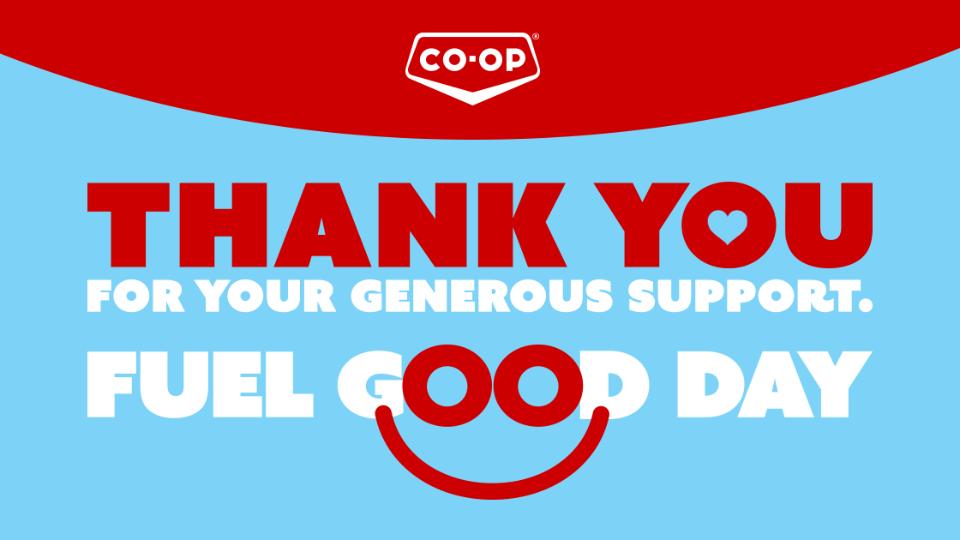 Fuel Good Day 2020
September 3, 2020
Fuel Good Day — Results as of Sept 18, 2020
Thank you for supporting #FuelGoodDay at our Twin Valley Co-op gas bars on Sept 15th.
$2600 was raised in support of School Breakfast Programs in our communities.

Thank you for your dedication to this promotion, the impact of Fuel Good Day is something we can all be proud of!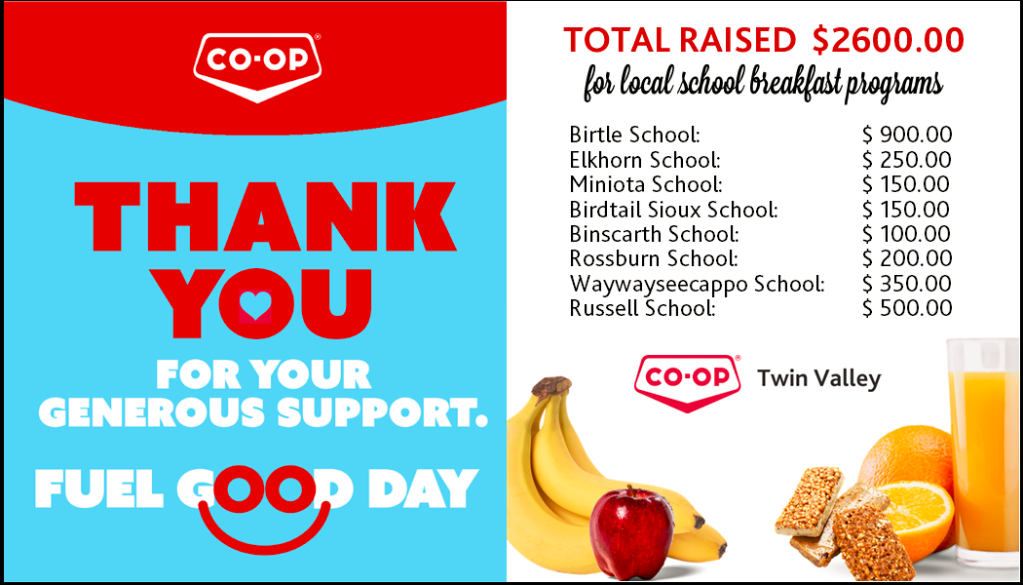 Fuel Good Day — September 15th, 2020
**UPDATE: Thank you to everyone who supported Fuel Good Day. We will announce the donation amounts as soon as possible. **

Mark your calendars! Fuel Good Day is back. On Sept 15th, Twin Valley Co-op will donate 10c per litre sold at their full service gas bars to School Breakfast Programs.
The funds raised on Fuel Good Day will go directly to local schools through their respective Foundations, to be distributed as needs arise. When choosing a recipient of Fuel Good Day funds, Twin Valley Co-op wanted to make a large impact in the communities it serves. The school breakfast programs were one of the ways that TVC could reach a number of students and families within the communities.
The recipients of the funds are:
• Park West School Division Foundation for schools in Binscarth, Birtle, Miniota, Russell, Rossburn, Waywayseecappo
• Fort La Bosse School Division Foundation for Elkhorn School
• Frontier School Division Nikanihk Ohci Foundation Inc for Birdtail Sioux First Nation
Supporting your community is as easy as filling your gas tank.
It's time to "Fuel Good" Sept 15th with Twin Valley Co-op.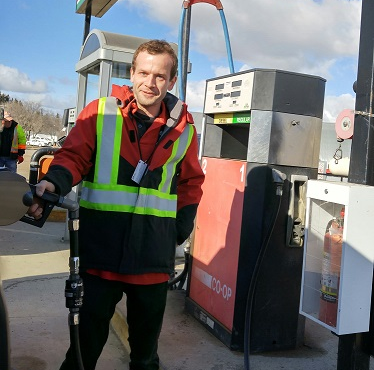 #locallyinvested
#communityminded
#FuelGoodDay

Discover more: