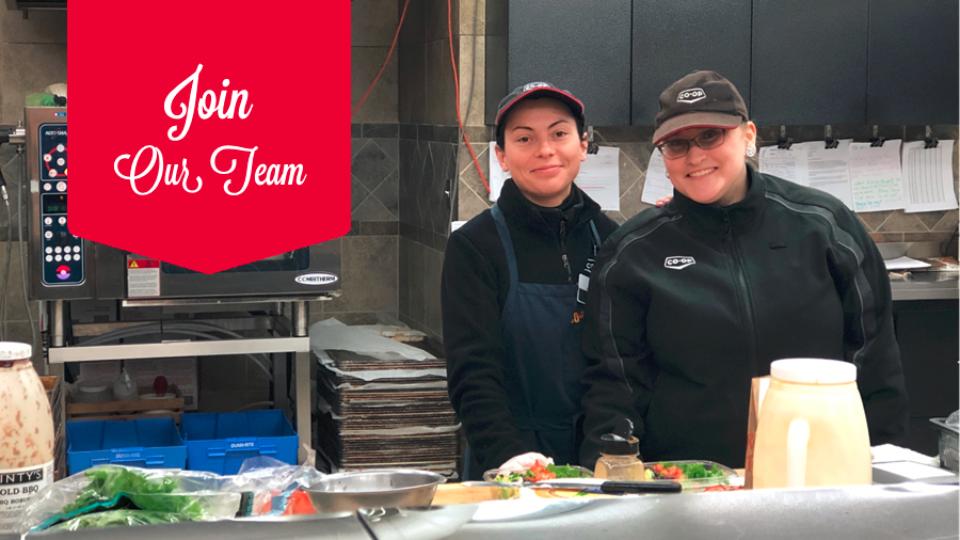 Fresh Deli Clerk
Birtle Food Store
Description:

Join Our Team!

Do you enjoy creating a welcoming and positive customer experience?
Are you interested in learning new skills and working with a great team?
Do you enjoy working with food, baking, cooking, trying new recipes?
2 P/T POSITIONS Fresh/Bakery/Deli
Who you are:
• Possess a positive, customer service-oriented personality
• Able to work various shifts
• Energetic, creative with ability to multi-task
What you will do:
• Advise and assist customers on baked goods selection and taking orders for special events
• Weighing, pricing, and packaging purchased items with creative tendencies
• Create delicious and eye-catching displays of your produce and baked goods
• Responsible for slicing, displaying, selling and packaging deli goods and cold produce
• Create value added dishes, sandwiches, salads, meal options
What you will earn:
• $15-17/hr depending on experience
• Comprehensive benefits, and pension package, health a& wellness and other team perks.
Pick up an application and submit your interest to any team member at the Birtle Food Store.
Or submit your application/resume online to: hr@twinvalley.crs
Or text your application to 204-773-0545
Application Deadline:
June 30, 2023