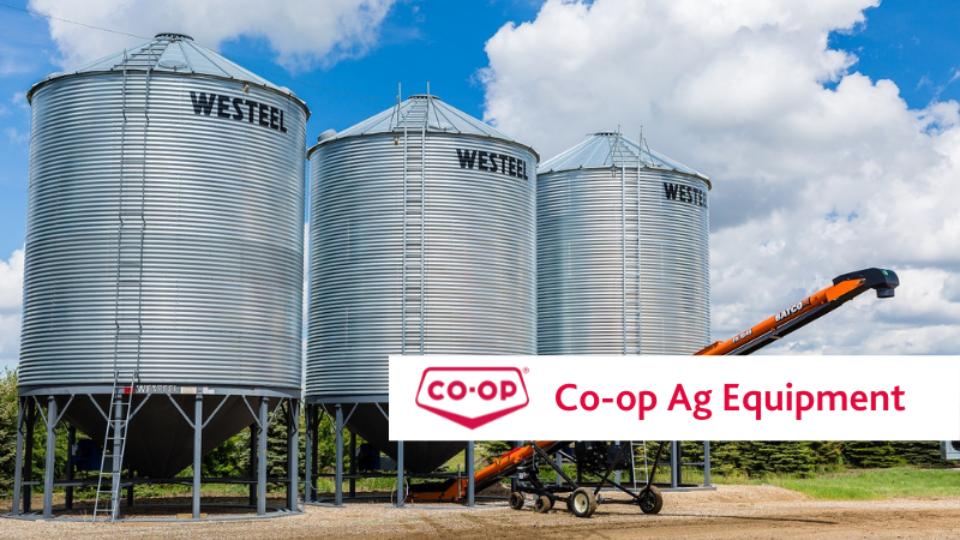 Bin Crew Foreman
Co-op Ag Equipment
Description:
Co-op Ag Equipment is seeking a BIN CREW FOREMAN FOR SOUTHWESTERN MB

What you'll do:
Under the direction of the Ag Equipment Manager, and in consultation with the Ag Equipment Sales and Logistics team, directs the daily activities of the grain bin building crew to accomplish tasks in a safe and productive manner, providing a positive construction experience for @CoopAgEquip customers.
Demonstrate the day-to-day behaviors and actions that align with and strengthen the Co-op's vision, mission, values, brand and focus on safety.
• Provides supervision and leadership for the grain bin personnel assigned to Grain Bin job sites.
• Ability to train grain bin personnel on proper construction methods.
• Responsible for on-site safety
• Ability to interpret and verify contracts and construction plans to ensure all product and materials and equipment are on site.
• Ability to use necessary equipment to complete projects and instruct personnel on proper use of the following equipment:
o Bin Crane, Forklifts, Hydraulic jacks, Various power tools , Skid steer
• Keep accurate job records and complete jobs at man-hours sold.
• Perform or ensure necessary maintenance is maintained on trucks and equipment.
• Keep clean and safe jobsites, vehicles and equipment

Who you are:
You possess at least 3 years experience building farm grain bins or in a related industry.
• Demonstrates essential abilities including business knowledge, collaboration, communication, customer focus, decision making and skill development. Valid Drivers Licence, Class 1 an asset
• Customer service focused, works well in a team environment and with our members. Willing to travel to commercial job sites with some overnight stays. Possess the physical ability to perform the job.
• Ability to work hours other than those considered normal to meet seasonal demands.
• Ability to participate in required training that as it relates to the requirements of the position.

The compensation package includes a base year-round compensation package with a per bushel incentive. Our Team Members receive competitive salaries, a comprehensive benefits package, and an employer-contributed pension plan.
We encourage our Team Members to take advantage of learning opportunities, to grow and develop and to foster a culture of teamwork and innovation.

Send resume and application to hr@twinvalleycoop.ca or contact:
Annette Dreilich, Human Resources Manager at (204) 773-0545 for more information.
We thank all candidates for their interest; however, only those selected to continue in the recruitment process will be contacted.

Application Deadline:
January 31, 2022