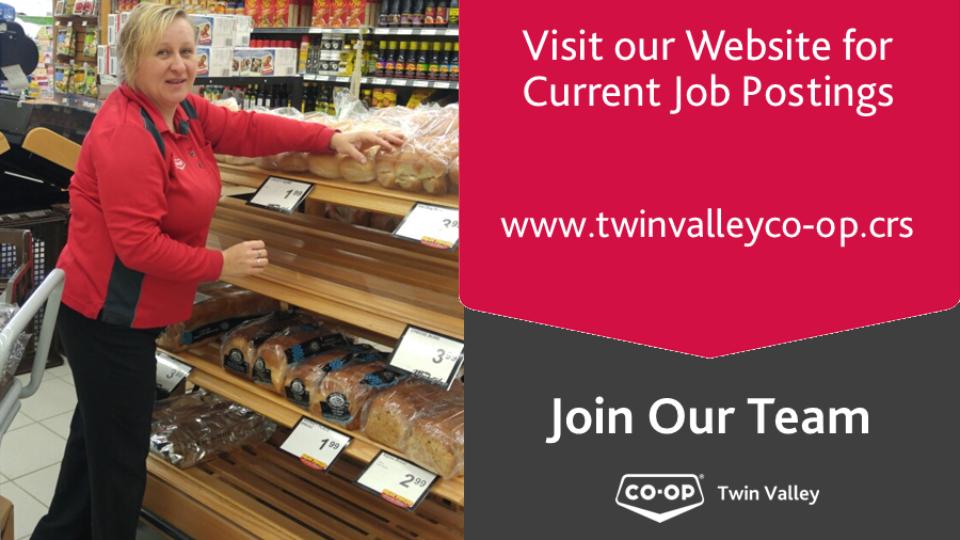 Food Store Clerk - Student
Miniota Food Store
Description:
MINIOTA FOOD STORE — STUDENT POSITION
Who you are:
Possess a positive, customer service-oriented personality;
Able to work various shifts;
Energetic, creative with the ability to multi-task;
Capable of working independently and possess great communication skills.
What you will do:
Advise and assist customers with food purchases;
Responsible for displaying products, facing and cashier duties;
Must be available to work after school closing shifts; work rotating weekends;
Must be physically able to complete the job tasks required.
What you will earn:
Minimum wage to start for 8-13 hours per week;
Student friendly environment;
Scholarship program;
Health & Wellness program and other perks.
Submit your application to any team member at the MINIOTA FOOD STORE!
OR e-mail: hr@twinvalley.crs, text: 204-773-0545
Position Open Until Filled
Application Deadline:
June 30, 2023