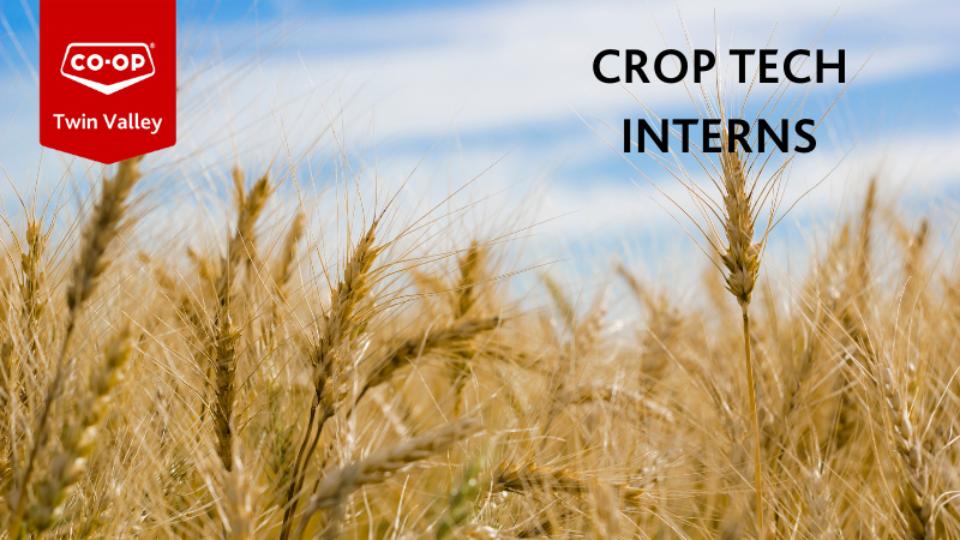 Crop Tech Summer Interns
Twin Valley Co-op Agro Locations
Hours:
Full-Time Summer Positions
Description:
Twin Valley Co-op is searching for energetic and dedicated candidates to fulfill the role of:
SUMMER INTERN – SALES CROP TECH
The successful applicant will work directly with growers and an experienced sales team to market seed, fertilizer and crop protection products to new and existing customers in TVC trading areas; providing field scouting services; managing product inventories; ensuring proper handling and storage of crop inputs products; and developing skills in the business and financial aspects of the crop inputs business.
What you will possess:
The ideal candidate will be enrolled in a recognized Agriculture or Business program.
Prior sales or agriculture experience is considered an asset.
Candidates will have excellent communication, interpersonal and organizational skills with a working knowledge of Microsoft Applications.
A sound knowledge of agriculture and the ability to work closely with growers on crop planning and budgets is necessary.
Ability to multi-task, experience in custom application and the ability to handle general crop inquires is required.

What you will do:
Operational tasks will include blending, loading, and marketing of crop input products.
You will gain experience with dry, liquid and NH3 fertilizer, agricultural chemicals, fungicides and seeds.
SALARY AND BENEFITS:
This is an entry level position which will prepare for entry into the Sales Agronomy field. We offer a highly competitive compensation program, a comprehensive benefits package and opportunities for career advancement within our organization and the Co-operative Retailing System.
Twin Valley Co-op Ltd. serves a large geographic area in Western Manitoba and Eastern Saskatchewan from branch locations in 5 communities. RUSSELL, BIRTLE, ROSSBURN, MINIOTA, ELKHORN.
Please submit a detailed resume, including qualifications and salary expectations to:
Annette Dreilich, Human Resources Manager
Box 160, Birtle, MB R0M 0C0
Cell/Text: 204-773-0545
Fax: 204-842-5326
Phone: 204-842-3905
Email: hr@twinvalley.crs
We thank all candidates for their interest; however, only those selected to continue in the recruitment process will be contacted.
Application Deadline:
March 31, 2023