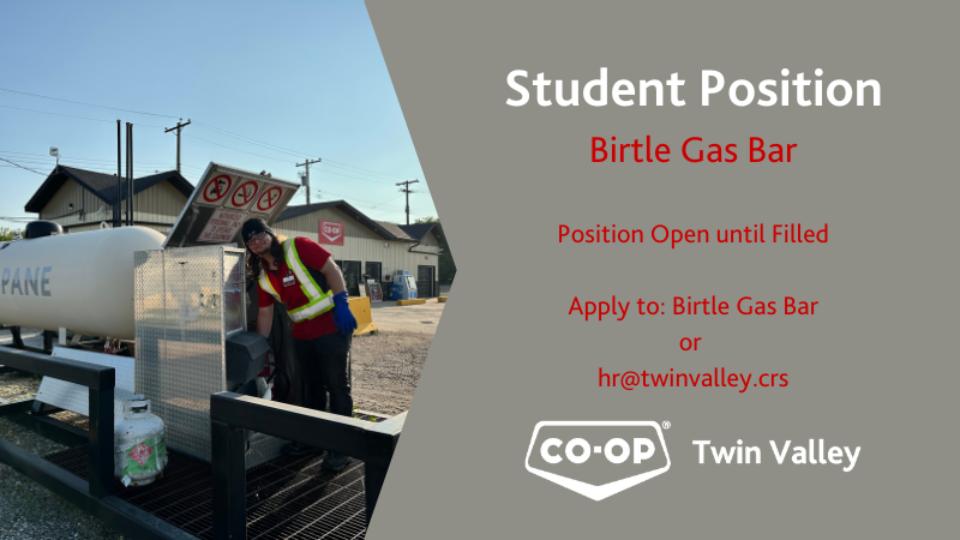 Gas Bar Attendant
Birtle Gas Bar
Description:
Student Positions – 10 + hours per week
• Applicants will possess a positive, customer service-oriented personality.
• Available to work various shifts and rotating weekends.
• Applicants must be self-motivated with great communication skills and able to work independently within a team environment.
• Applicants must be physically able to complete the job tasks, ability to multi-task.
• Retail experience is preferred but will offer training and further development.
• Compensation range: $15.50 - $17.00 depending on position and experience.
• Comprehensive benefits, and pension package, health & wellness and other team perks.
Pick up an application and submit your interest to any team member at the BIRTLE GAS BAR
Or submit your application/resume online to: hr@twinvalley.crs
Or text your application to 204-773-0545
Application Deadline:
October 30, 2023